Villa La Tosca
Villa La Tosca in France is a real haven of unique charm and tranquillity. It is located just west of Bordeaux It is ideal for families or groups to come together. A particularly enchanting place for artists or musicians looking for an all inspiring place.
For guests who book one of the peak weeks (July and August 2020 bookings) before 31 January 2020 Villa La Tosca is offering a unique complimentary experience! It is a unique experience geared around boating, food and wine.
If you book one of these weeks you will be given the opportunity to experience life on a traditional "Pinasse" boat. Discover all the little secrets of the Arcachon Bay. Delight in a taste bud tingling, luxurious picnic rich in local products like sea foods including oysters. Enjoy local wines and feel as if you are the only ones on earth on the Banc d'Arguin ( Sand Island tucked between the Ocean and the Bay). At the same time enjoy the amazing view on the "Dune du Pilat" (the highest natural dune of Europe).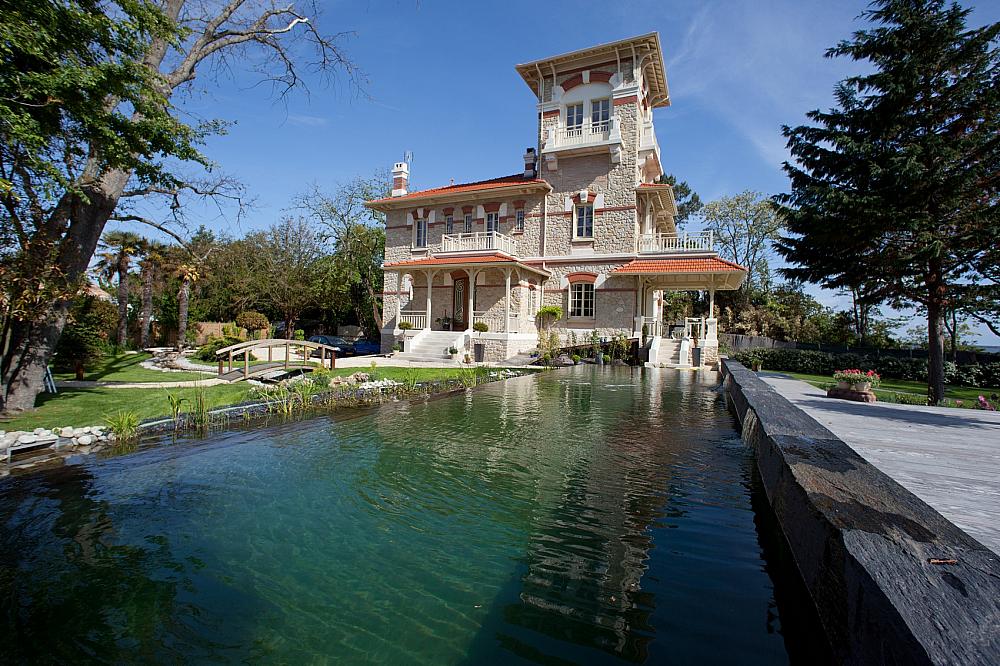 Villa La Tosca offers 8 bedrooms ( sleeps 15 +1) each with Satellite TV. There is an array of on-site activities including boules, table tennis, canoes, cycles etc.
The bedrooms are air conditioned. There is also a private pool in spacious landscaped gardens. Villa La Tosca is steps away from the beautiful Arcachon Bay with its tide refreshed waters, white sandy beaches and a selection of water sport activities.
Enjoy the lovely gardens rolling to the sand and the backdrop of Vineyards.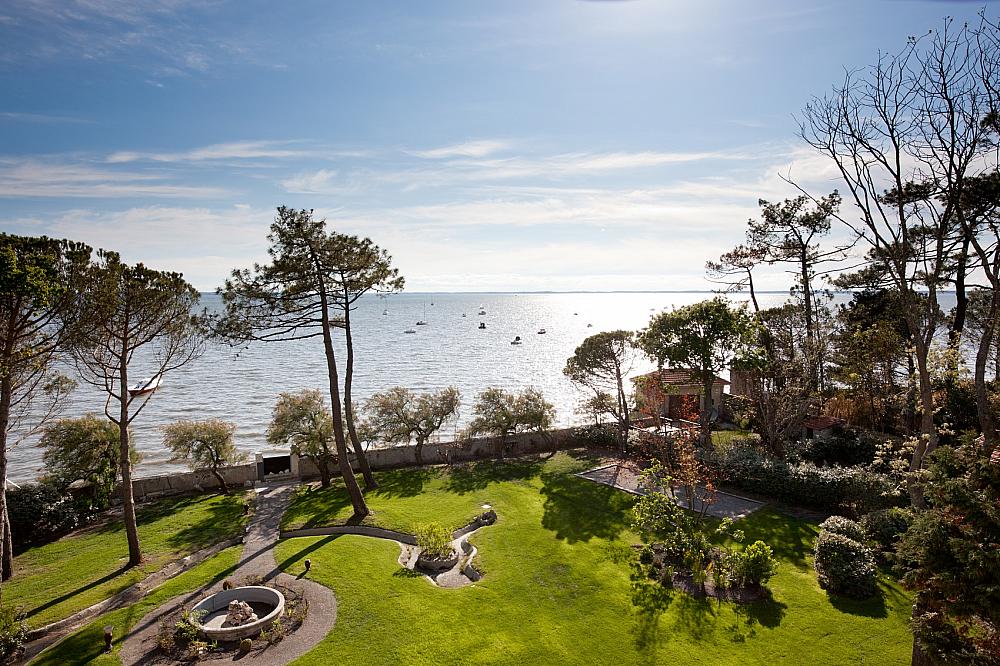 The area around Villa La Tosca has lots to explore and experience. There is marine life and the pine forests. Partake in the gastronomic delights including locally farmed oysters, fois gras and caviar. Not fogetting of course, the fine wines.
Villa La Tosca is a 25 mins drive from Bordeaux Merginac Airport. The UNESCO old city can be reached in just 40 -45 mins
La Tosca's luxury accommodation in Bordeaux combined with the outstanding service will ensure guests have many memorable holiday moments to take away.
If you are interested in La Tosca contact us today