Things to do in Capetown 2020
Capetown is a vibrant city. There are so many things to do in Capetown 2020. Take a look at the calendar of events planned. There is something to suit every taste.
Of course all year round you may enjoy outstanding safari experiences, stunning landscapes and scenic coastlines. There are breathtaking mountain ranges, sophisticated cities and historical places of interest.
Enjoy extraordinary food and wines in this "rainbow" nation of warm and friendly people. With its diverse range of cultures and languages South Africa"has it all".
If you are interested in visiting Capetown for any of these events planned for 2020 contact one of our specialists. We will be happy to advise you on our selection of luxury villas available to rent in Capetown.
There is something for everyone in South Africa in 2020. Amongst the things to do in Capetown 2020 there is yachting, horse racing, a kiting and sports festival and lifestyle events.
Watch the cricket or perhaps tennis is more your thing. Fancy watching Federer play Nadal? If so visit in February and let us find your secure 'home from home' to stay in.
There are art fairs, road running and cycling.
In March 2020 you can enjoy the Cape Town International Jazz festival.
The Capetown Boatica boat show is hosted in October 2020.
Rugby lovers will enjoy the Capetown Rugby Sevens currently scheduled for December 2020 (date to be confirmed).
Here is a snapshot of some of the things to do in Capetown 2020. There is certainly no shortage of things to do in Capetown 2020!
Here is a snapshot of the other things to do in Capetown 2020.
CALENDAR DATES:
EVENT:
4 January 2020
Cape to Rio 2020 – Yachting
10 – 11 January 2020
L'Ormarins Queen's Plate – Horseracing
24 January – 16 February 2020
Red Bull King of the Air 2020 – Kiting
31 January – 1 February 2020
Cape Town 10s 2020 – Sports festival and lifestyle event
01 February 2020
Sun Met Horseracing Event 2020 – Horseracing
04 February 2020
Cape Town – South Africa vs

England T20 – Cricket
07 February 2020
The Match in Africa 6 – Tennis Match – Federer and Nadal
14 February 2020
Investec Cape Town Art Fair 2020 – Art Fair
16 February 2020
The Cape Peninsula Marathon – Road running
26 and 29 February 2020
Cape Town – South Africa vs Australia T20 – Cricket
08 March 2020
Cape Town Cycle Tour – Cycling
15 – 22 March 2020
Absa Cape Town Epic – Cycling
27 – 28 March 2020
Cape Town International Jazz Festival – Music
11 April 2020
Old Mutual Two Oceans Marathon – Running
18 October 2020
Sanlam Cape Town Marathon – Running
23 – 25 October 2020
Boatica Cape Town – Boat Show
11 – 13 December 2020
Cape Town Sevens 2020 – Rugby [Date to be confirmed]
If you are interested in renting a villa in South Africa contact us today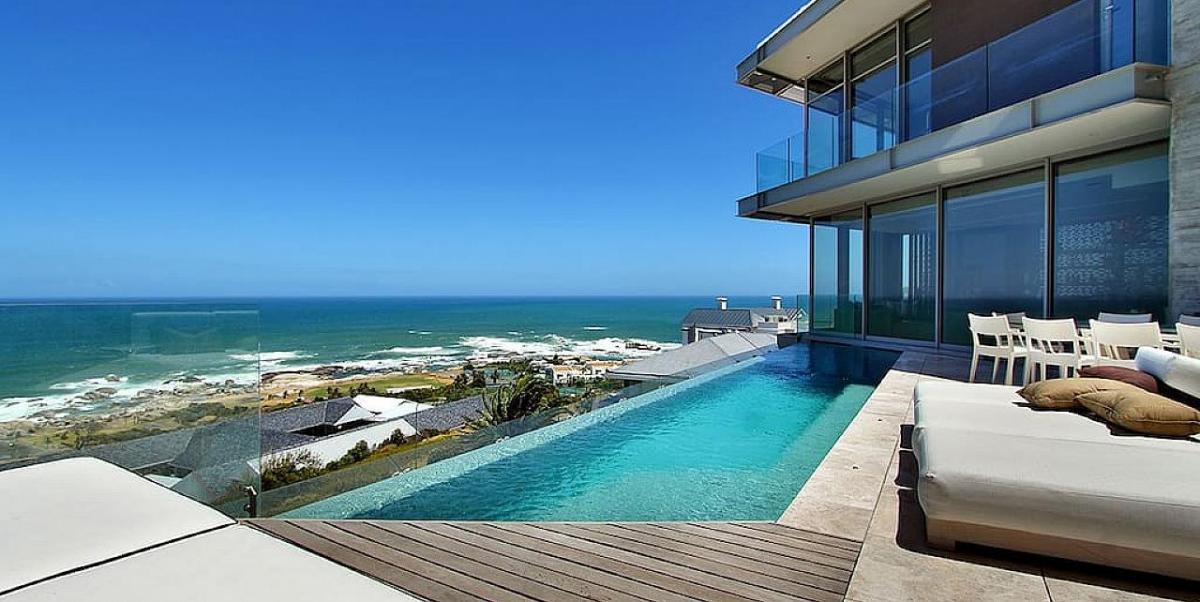 An architecturally striking and immaculately presented 5 bedroom, private villa in Cape Town. Offers accommodation over 4 floors.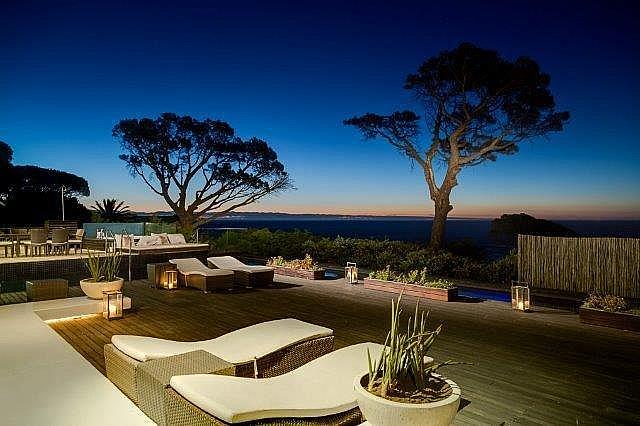 Magnetic has been uniquely designed to eliminate the divide between outdoors and indoors. It captures the essence of living in Cape Town and has stunning mountain and sea views. The house, comfortably accommodates up to 12 people, in 6 bedrooms. These are separated into 2 areas on the first floor level. Each area has a master suite and guest bedroom connected with a floating concrete bridge.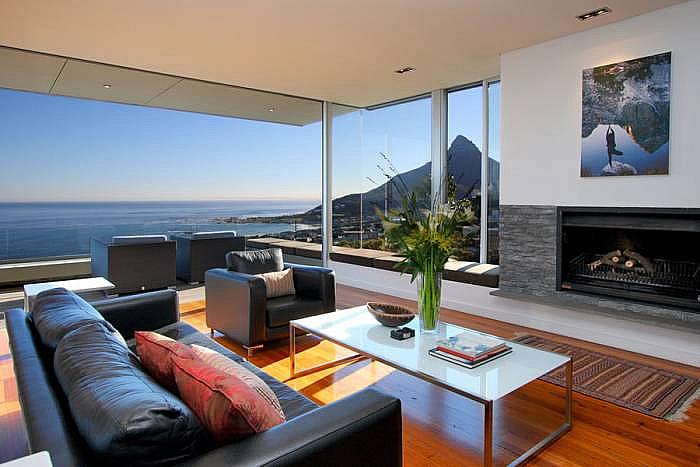 Fusion is an exclusive luxury villa in Cape Town. It has 4 bedrooms and offers the highest quality self-catering accommodation. Fusion is nestled on the lower slopes of Table Mountain in a quiet setting with no through-traffic. The villa has stunning 360 degree views of Lion's Head, Robben Island, the Twelve Apostles, the Atlantic coastline and also incredible sunsets.
Its privacy, convenience and luxury has been enjoyed by celebrities, film teams and discerning travellers from all over the world.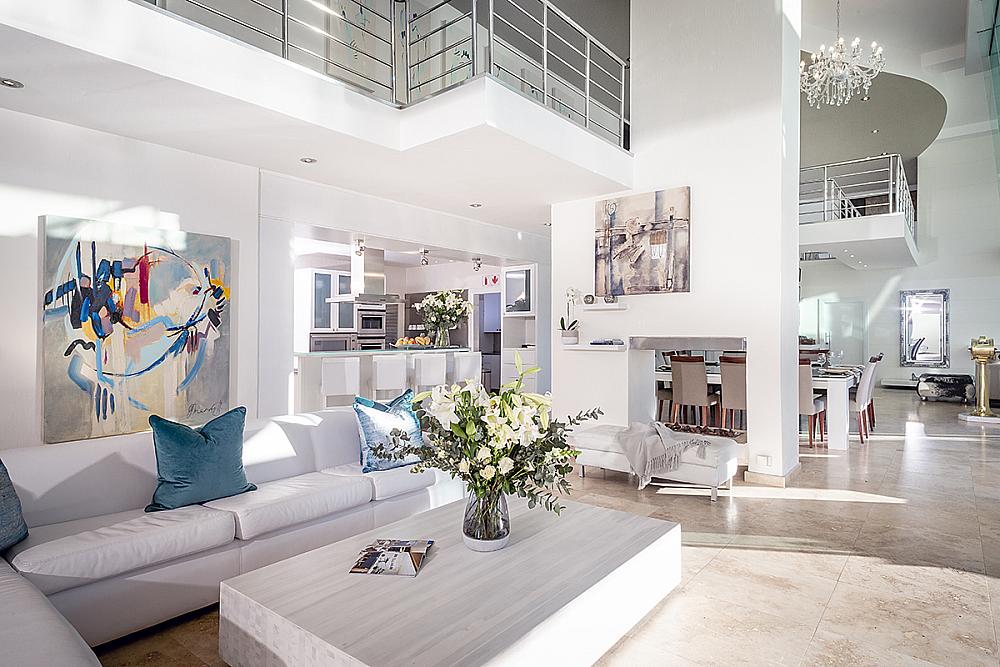 An extraordinarily beautiful villa in Cape Town. It has magnificent views and a mountain stream running alongside providing a constant soothing melody. It has recently been refurbished and an additional bedroom added. It is a symphony of glass and stainless steel with travertine floors and African rose wood. There are now 6 en suite bedrooms.
If you are interested in renting a villa in South Africa contact us today