Thanksgiving villas to rent in Barbados
Thanksgiving villas to rent in Barbados
Barbados is a wonderful jewel in the Caribbean Sea. It has a fabulous tropical climate, wonderful beaches and world class restaurants. It is a very popular destination.
There are now many direct flights from the US. These include direct flights from New York and Miami.
More and more people are considering spending Thanksgiving in Barbados. What better place to spend Thanksgiving?
We have an extensive collection of luxury Thanksgiving villas to rent in Barbados.
Here is a small collection of our most popular Thanksgiving villas to rent in Barbados.
Villa Melissa is one of our most sought after Thanksgiving villas to rent in Barbados.
It is a stunning 5 bedroom villa. Access to the beach is just a 3 minute walk down a dreamy sandy beach path. All 5 bedrooms have en-suite bathrooms and air-conditioning.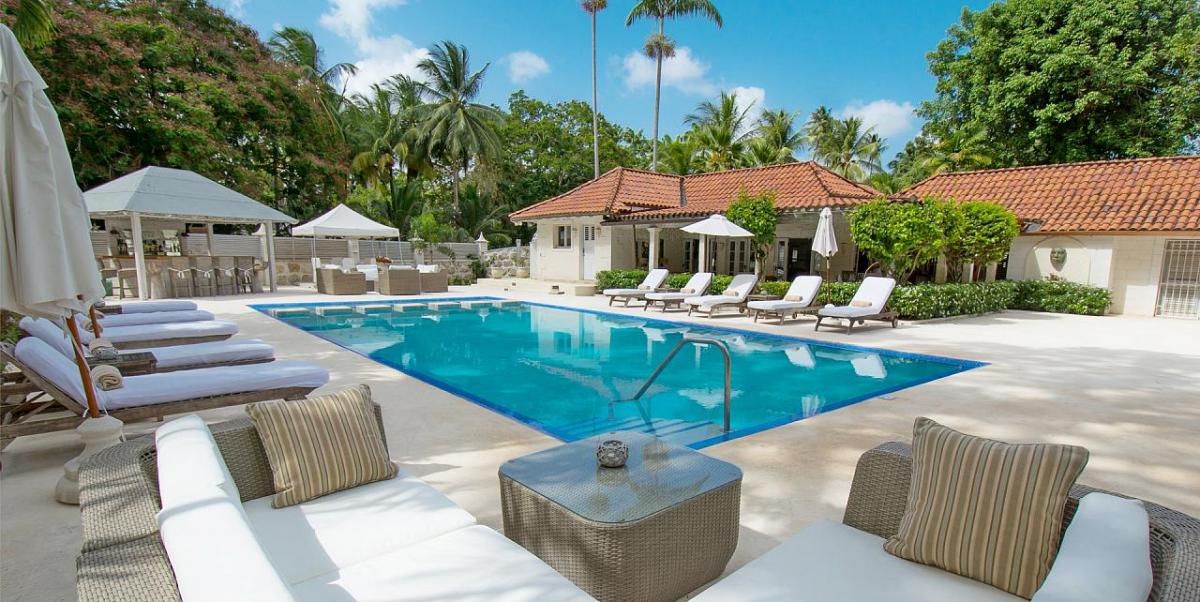 Villa Melissa is located on the platinum west coast of Barbados. It comprises a 3 bedroom house and a romantic 2 bedroom cottage made of original coral stone.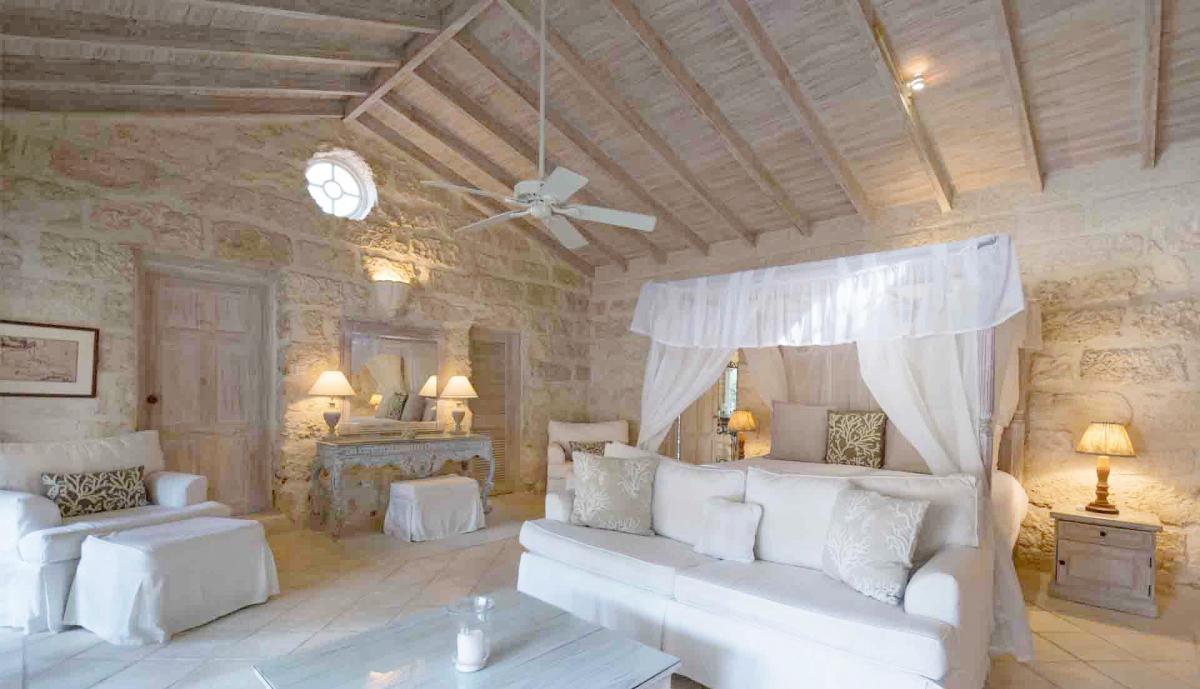 There is a lovely enclosed garden. There is also a beautiful tiki style poolside bar which a fun place to hang out day or night.
Villa Melissa rents with cook, housekeeper/laundress and bar man.
For Thanksgiving in 2019 Villa Melissa which sleeps 10 rents for US$1,095 per night
If you are looking for long term rentals in Barbados visit longtermrentalsbarbados.com
For properties to buy in Barbados visit Barbadosdreamproperties.com
Senderlea is a beautiful 2 bedroom villa with a lovely garden. It is on the beach and has a large terrace overlooking the swimming pool and ocean front gazebe.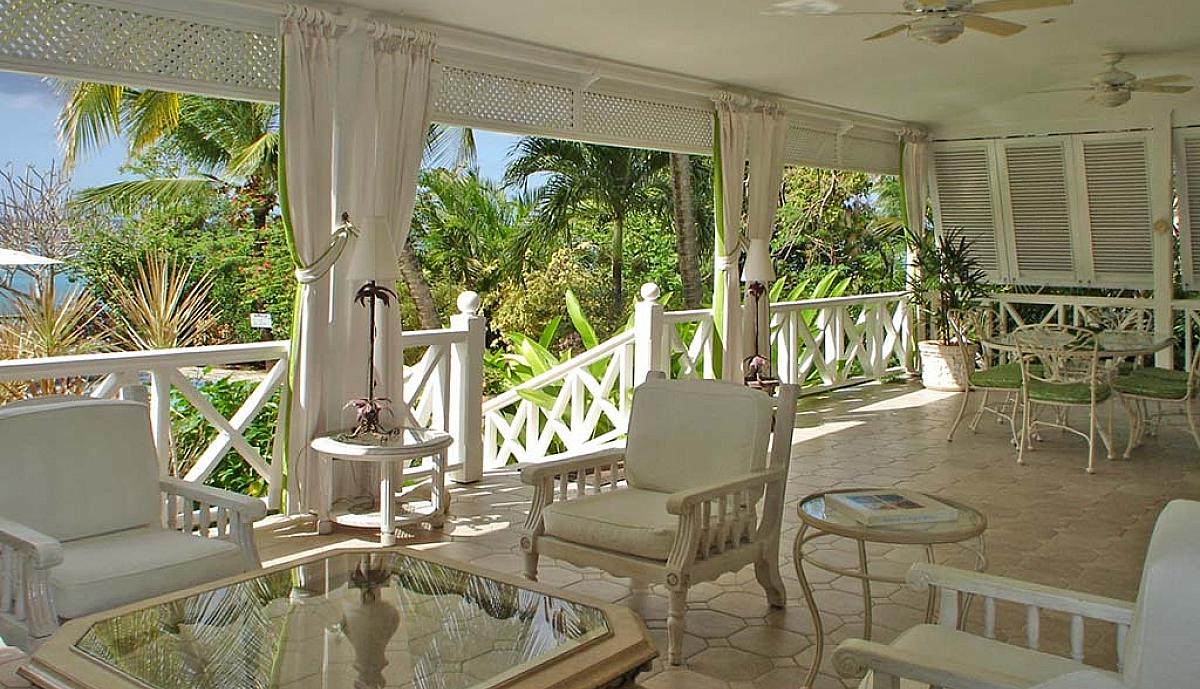 The master bedroom comes complete with a king size bed with an ensuite bathroom consisting of a shower and a double vanity. The second bedroom has a queen size bed and also has an ensuite bathroom with a shower and a double vanity. Both bedrooms are also fully air conditioned and have ceiling fans for extra comfort.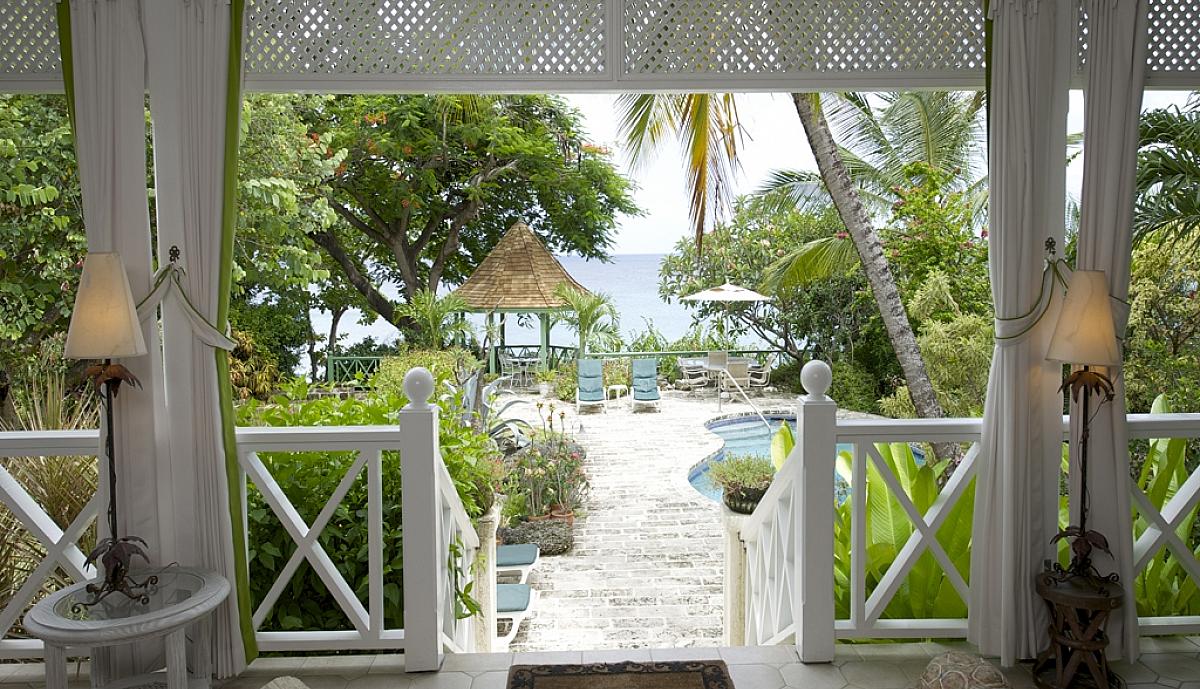 The swimming pool measures at 15 ft by 10ft 8 inches. The beach is just a stone's throw away.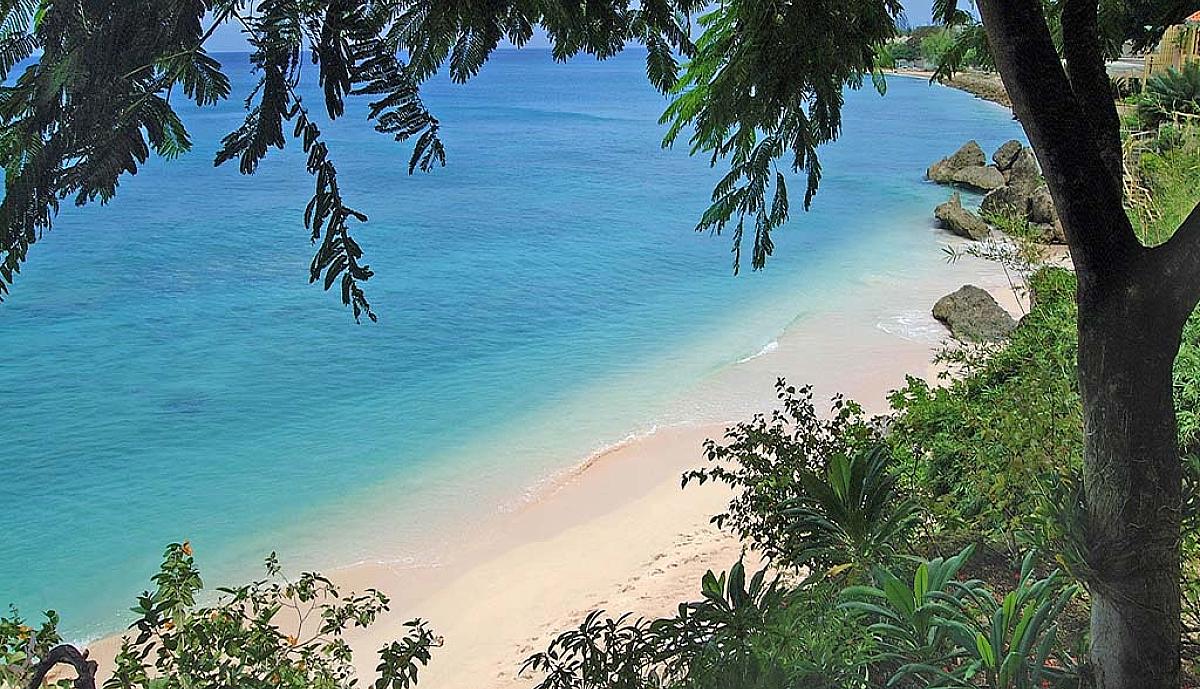 Villa Senderlea is one of our loveliest 2 bedroom Thanksgiving villas to rent in Barbados.
Senderlea comes with a coook/housekeepr/laundress who will prepare 3 meals per day 6 days per week.
At Thanksgiving 2019 Senderlea rents at US$590 per night
Villa Lelant is a magnificent 4 bedroom villa located in the much sought after golf resort of Royal Westmoreland.
It is in a wonderful setting with golf course and coast views. It comes with all the benfits of membership to the Royal Westmoreland Resort including the golf course and beach club.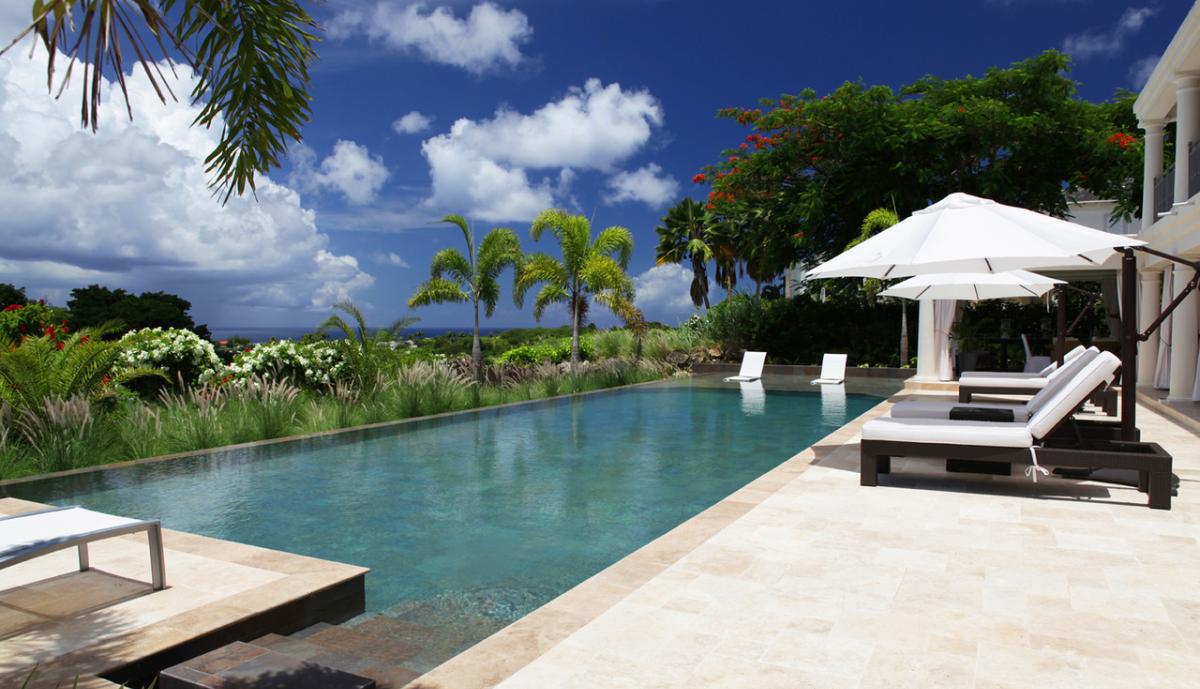 This stylish, modern villa is beautifully decorated. The accommodation is on 2 floors. On the upper floor is the master bedroom. This flows out on to a covered balcony where you can relax and enjoy the Caribbean Sea views.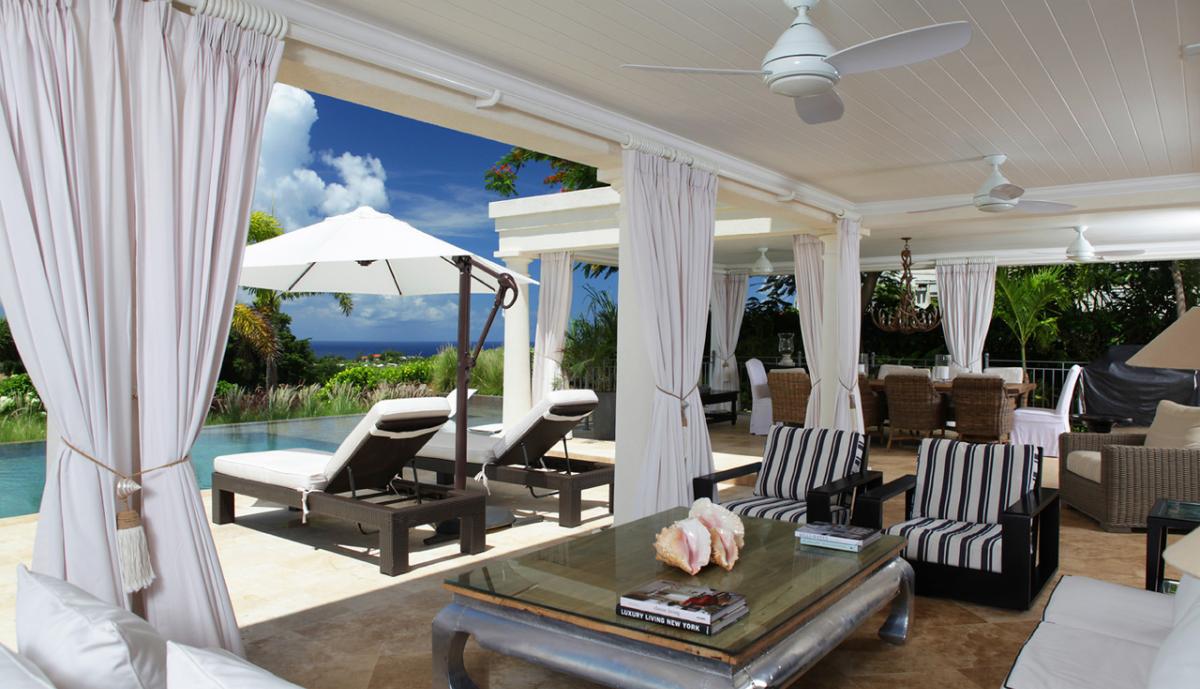 The lower level is the main living area that opens on to a covered patio, which offers comfortable seating and a dining area.
The infinity edge pool is steps away and has beds in the pool to ensure guests stay completely cool. There is a modern kitchen which has direct access to the dining area.
Guests staying at Villa Lelant will have Royal Westmoreland Golf and Social Membership. Guests can access the Royal Westmoreland championship golf course.
Membership also includes access to the sanctuary pool, beach club at Mullins, tennis courts and club house.
The Royal Westmoreland Golf Resort offers 24-hour security.
At Thanksgiving the rate for Villa Lelant is US$1,000 plus tax per night. This includes the services of the housekeeper.
We have a large selection of Thanksgiving villas to rent in Barbados.
Contact us today and we will be delighted to find you the best Thanksgiving villas to rent in Bardados.
If you are looking for long term rentals in Barbados visit longtermrentalsbarbados.com
For properties to buy in Barbados visit Barbadosdreamproperties.com