10 bedroom villas to rent in Barbados
10 bedroom villas to rent in Barbados
There are only a limited number of luxury10 bedroom villas to rent in Barbados.
Amongst them here are our favourite 10 bedroom villas to rent in Barbados:
Sanzaru is an outstanding 11 bedroom villa. It offers the ultimate in luxury furnishings and design. It also offers a spa and spa services, gym and infinity pool with beautiful views. Sanzaru can sleep up to 24 guests.
Located on a ridge on the Sandy Lane estate Sanzaru is in an enviable location. Guests have access to the Sandy Lane Property Owners beach club and tennis courts.
The staff will cater for your every need. This is villa offers you the privacy of a home and the services of a 5 star hotel.
For more information on Sanzaru click here
Cove Spring House is a much sought after 10 bedroom Caribbean home. It is one of our most popular 10 bedroom villas to rent in Barbados and has been home to many of the rich and famous. Cove Spring House sits on a bluff on the west coast of Barbados overlooking the crystal clear waters of the Caribbean Sea.
It has a wonderful pool and pool deck and is the perfect house for entertaining. Its unobtrusive staff will ensure you enjoy the holiday of a lifetime.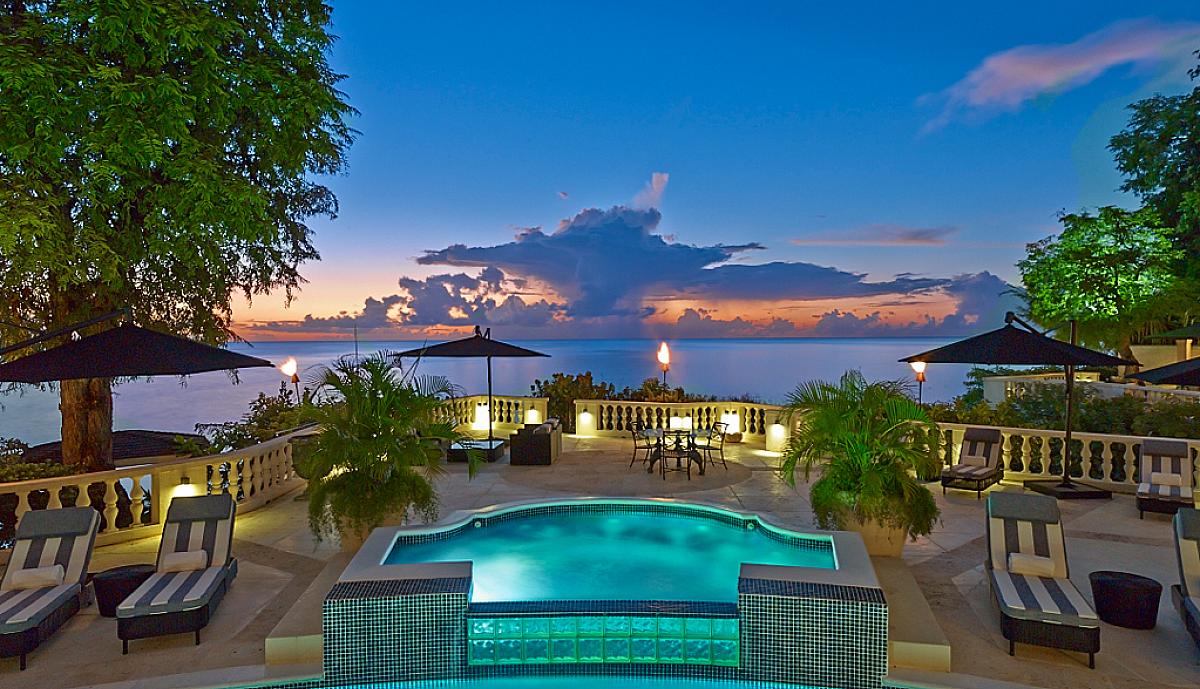 For more information on Cove Spring House click here
Crystal Springs is a delightful romantic villa set on a bluff on the west coast of Barbados. It was designed by world acclaimed Oliver Messel. With beautiful Messel green shutters, an infinity pool and trompe d'eoil on the walls this is a one of a kind luxury property. It really is a dreamy luxury villa on the beach.
It is in a wonderful location on the west coast of Barbados with lovely views. It also comes with a boat and boat man and has a gym, cinema. Fabulous staff will cater for your every need.
For more information about Crystal Springs click here
Elsewhere is a stunning 10 bedroom villa located on the much sought after Sandy Lane estate. It has been extensively renovated recently and is a wonderful family home. It sleeps up to 20.
The main living room at Elsewhere has a terrace stretching the full width of the room with seating and dining. There is a cooling breeze and sea views to enjoy too.
The pool is very private and is located between the main house and the east wing. It is a freeform swimming pool with an adjoining covered terrace. The terrace is furnished with comfortable sofas, board games and a bar area.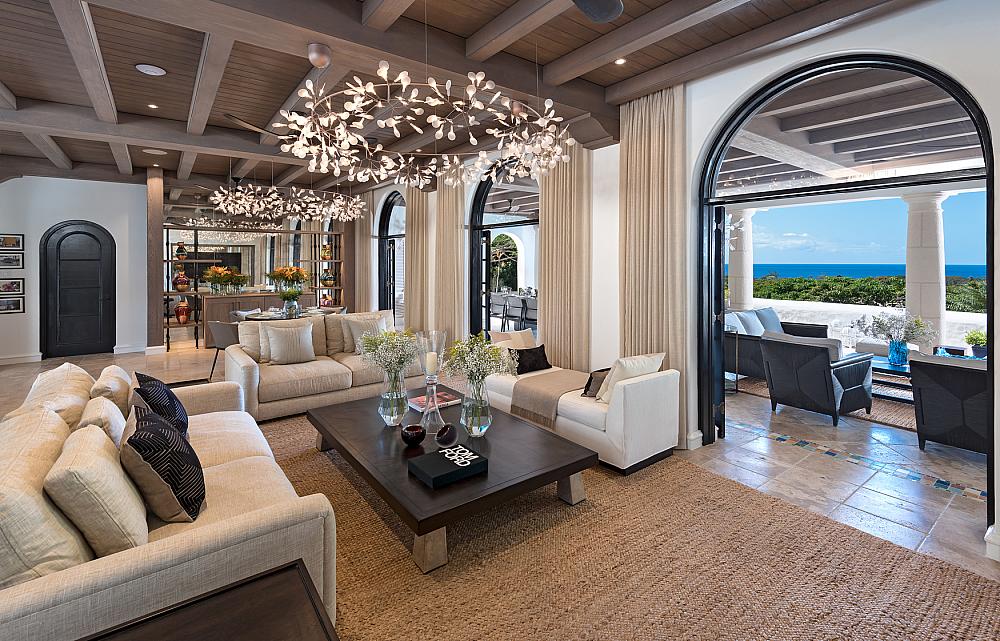 For more information on Elsewhere click here
Renovated in late 2019 the Great House is now one of the most luxurious houses in Barbados.
The owner has created a magnificent home right on the beach with wonderful sea views. This villas now offers 12 bedrooms and can sleep up to 30 guests. It may be rented on an 8-12 bedroom basis.
This is more of a private boutique hotel than a villa. It is very well run with an army of staff who will look after your every need. The catering at The Great House has always been and continues to be amongst the best on the island.
For more details contact us today. We will be adding new images and descriptions for The Great House shortly.
If you are looking for 10 bedroom villas to rent in Barbados contact us today
Our specialist team know the villas on the island and will be able to let you have a selection of other 10 bedroom villas to rent in Barbados.
For long term rentals in Barbados visit longtermrentalsbarbados.com
For property for sale in Barbados visit barbadosdreamproperties.com