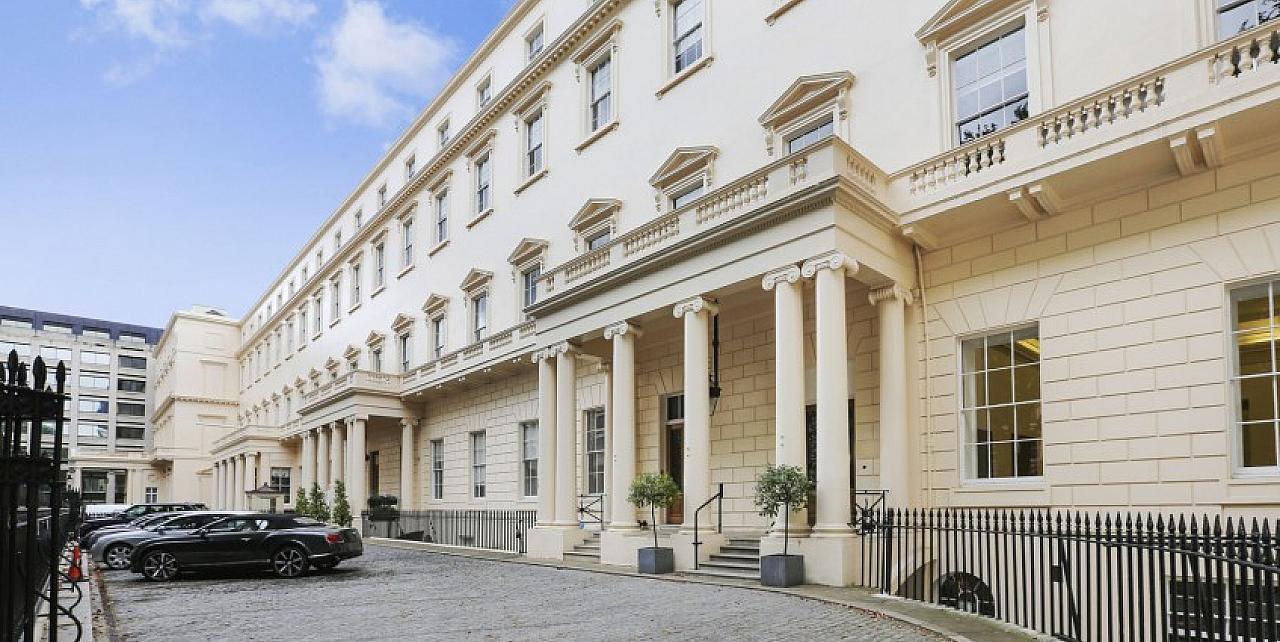 The Penthouse, Carlton House Terrace
Add to Favourites
HAVE QUESTIONS?
UK : 0845-017-6707
USA/CANADA: +1 347 707 1195
BARBADOS: +246-432-6307
INTERNATIONAL: +44 1978 368531
Overlooking St James Park and the Mall, Carlton House Terrace is in the heart of London St James's neighbourhood near Buckingham Place. It is part of a unique and luxurious renovation of a beautiful regency style building designed by John Nash in the early 19th century. Set in such a prime location, Carlton House Terrace offers its guest's unparalleled views of the famous London landmarks from its southwest-facing terrace.
The interior design is thoughtful, open and finished to an impeccable standard. The serene four bedroom suites provide privacy, while the three spacious reception rooms with bespoke furnishings are ready for entertaining. The Penthouse is set over two floors, air conditioned throughout and has a superb vaulted ceiling that adds light and character to the three guest suites. With its own private entrance with desk for concierge and 24-hour security, the penthouse apartment is both secluded and sumptuous. The two chef kitchens have space to facilitate any guests owners and guests needs.
The Penthouse has three large parking spaces as well as an unmodernised area of over 2300sq ft on the lower ground floor, which has access directly from the penthouse, making it perfect to use as a gym and staff quarters for the premises.
See more details...
Amenities
Air Conditioning
Car Parking on site
Security Guard 24hrs
See more details...
Bedroom : 4
Location
St James's, SW1Y United Kingdom
Other Properties you may like