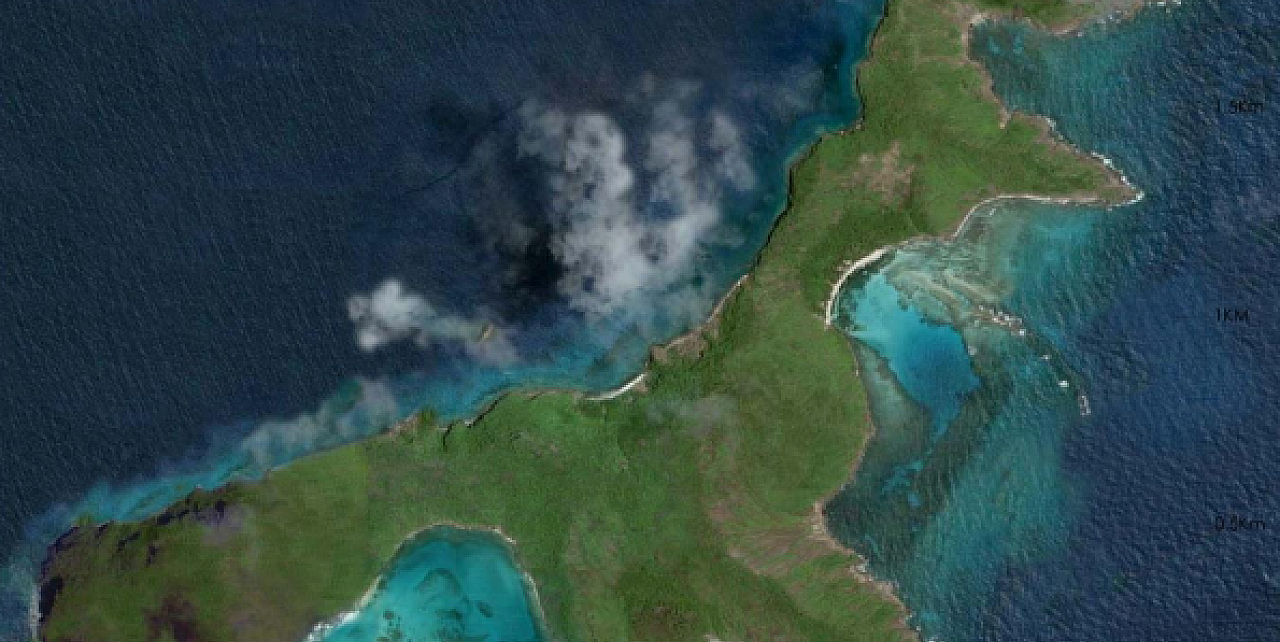 Isle a Quatre Private Island
Add to Favourites
HAVE QUESTIONS?
UK : 0845-017-6707
USA/CANADA: +1 347 707 1195
BARBADOS: +246-432-6307
INTERNATIONAL: +44 1978 368531
Isle a Quatre is an exquisite private island for sale, situated just one mile away from the Island of Bequia and located in St Vincent and Grenadine. Isle a Quatre boasts 376 acres and five beautiful west-facing bays and is well positioned south of the Caribbean archipelago, 160km west of Barbados. The length of the island is approximately 3km with a width that varies between 250m to 975m.
History and Future Potential -
Isle a Quatre has fantastic potential with breath-taking scenic views from the hilltops, white sandy beaches, wide-open spaces and a wonderful array of coral reefs. The island includes planning permission granted for a 45-villa plot development, with a hotel, restaurant and marina. The costal length is approximately 9.85km (6.12 miles), allowing for a large number of properties to have direct costal frontage. The island also comes complete with the intellectual property of a development master plan and government duty free concession. Further details are available on request. Currently the only existing infrastructure on the island is a cart road and an old estate house. The Mitchell family has owned Isle a Quatre for over 100 years and it is currently a Marine reserve.
Location and Access –
Isle a Quatre is just a pleasant 20-minute boat journey from Bequia. The island is also in close proximity via boat to Mustique or Canouan. All the other islands are just a short plane fly away. The nearest airports are Bequia, Mustique and Canuan for direct scheduled and private flights to Barbados, St Lucia and Martinque. St Vincent does not currently have an international airport, however plans are in place for one to be built within the year. Isle a Quatre is close to the world-renowned Tobago Cays National Park - a collection of desert islands set in a coral sand lagoon encircled by five miles of coral reefs - a protected marine reserve and one of the best sailing waters in the world.
Tax Holiday, Incentives & Exemptions -
Following the successful Mustique and Canouan models, an Act of Parliament provides for substantial and compelling arrangements - a 20 year tax holiday, incentives, exemptions and residency for the purchaser, company and investors. Conditions include the establishment of a high quality private island environment with boutique hotel, villas and infrastructure. In preparation for the sale a holding company with limited liability has been set up, Quatre Isle Resort Ltd. It has never traded and has no liabilities. With the legal framework in place, the greater part of the island is offered for sale for the creation of a sustainable and successful private island resort.
See more details...
Location
Isle a Quatre St Vincent and The Grenadines Caribbean
Distance from Bequia airport (one runway, approximate length 1000 metres) 1 nautical mile
Distance from St. Vincent – There is the new Argyle International Airport under construction -9 miles away
Distance from Mustique 9.6 miles
Distance from Canouan (Private jet landing strip) 20 miles (5900 ft)
Other Properties you may like