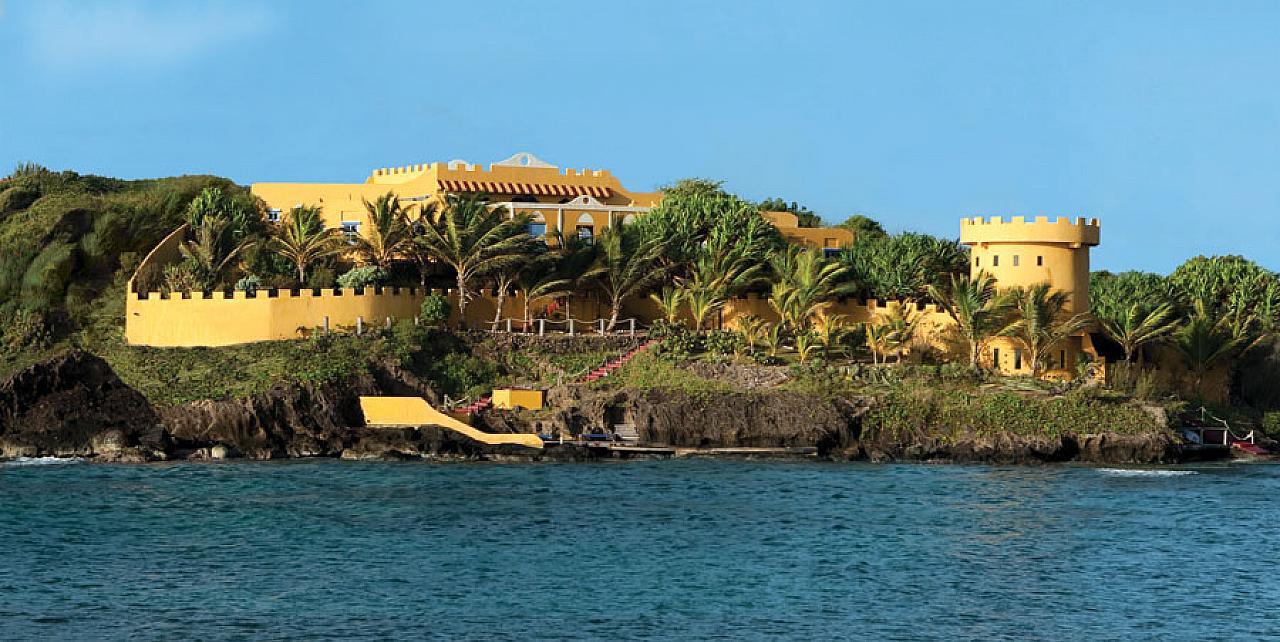 Add to Favourites
HAVE QUESTIONS?
UK : 0845-017-6707
USA/CANADA: +1 347 707 1195
BARBADOS: +246-432-6307
INTERNATIONAL: +44 1978 368531
Several extensive living and dining areas, roof and garden terraces, patios and beautifully managed tropical gardens. Two small private beaches, boat deck, sunbathing beach deck, beach lounge area and beach side Jacuzzi. Six en-suite bedrooms, conference room/office, private cinema and exercise room. Breakfast table, main dining table for 12, full kitchen, bar, laundry and staff accommodations for two. Centrally located private courtyard saltwater pool The entire property is surrounded by and architectural wall and is offered turn key and fully furnished Castle has six dramatic, air-conditioned bedrooms with private bathrooms. And of course, no Castle comes without a folly, your turreted getaway in the gardens! A maximum of 12 guests can be accommodated. The Castle also has a dungeon, thoughtfully converted into an air-conditioned luxury cinema and boardroom/office/exercise room. Azzurra Castle is the ultimate in private locations and has two small sandy beaches in a serene and secluded bay; alternately enjoy the view from the beach side Jacuzzi or lay out on the terraced decking. With a strong previous rental history Azzurra Castle can provide a welcome income stream or be the private hideaway you have always been looking for.
See more details...
Amenities
Exclusive Beach Club
Near Beach
Sea view
See more details...
Location
Stunning location and views. A unique piece of real estate in Grenada.
Other Properties you may like