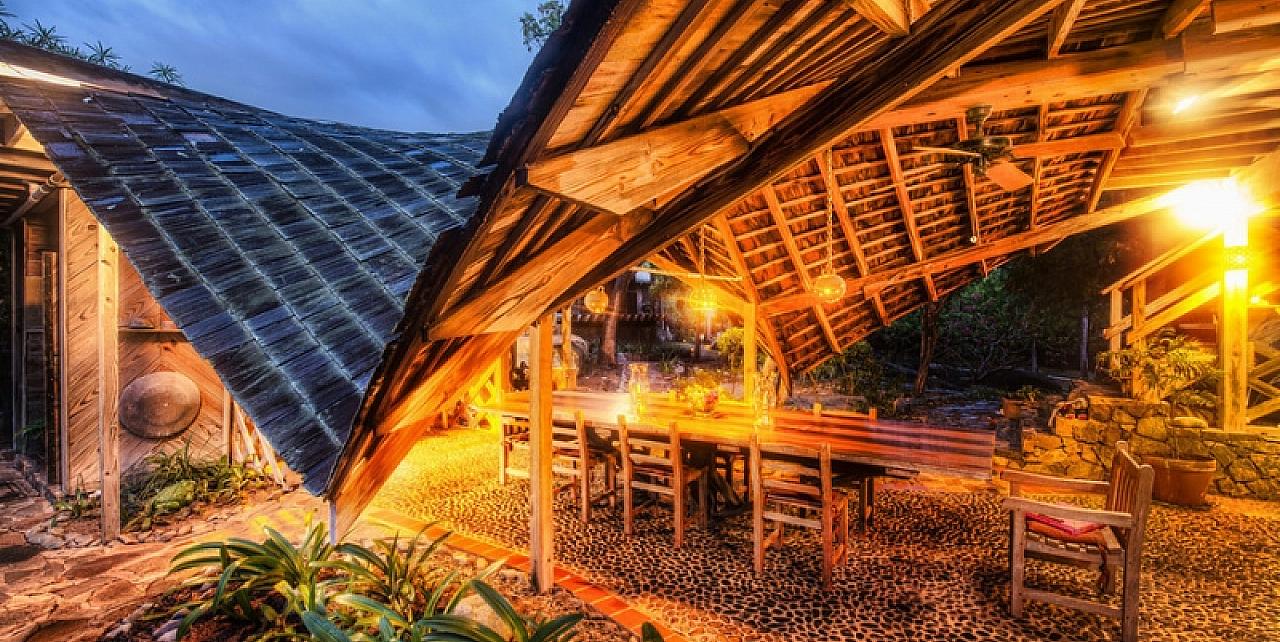 Add to Favourites
HAVE QUESTIONS?
UK : 0845-017-6707
USA/CANADA: +1 347 707 1195
BARBADOS: +246-432-6307
INTERNATIONAL: +44 1978 368531
Floor Area: 3600 ft2 sq ft
Land Area: 5.4 acres sq ft
Toad Hall Virgin Gorda is a luxury ecological haven stretched across 5.4 acres of stunning landscape. It offers its residents exquisite views of the Atlantic Ocean in the east and Sir Francis Drake Channel, Tortola and sunsets in the west. Toad Hall Virgin Gorda boasts a fantastic prime location at the southern tip of Virgin Gorda above the famous Baths, which it has unique private access too. The swimming pool is truly unique, carefully carved in to the boulders complete with its own cave and waterfall. The property has been recently improved with an extensive infrastructure including systems for water catchment as well as connection to public water supply.
Toad Hall Virgin Gorda is split in to three romantic bedroom pavilions, each with king size bedrooms, bathroom and outdoor shower. The central great room has attached a fully equipped kitchen and a further bathroom. A second villa occupies another area of the property. A two-story plantation style "grand cottage" comprising 3600 square feet with wrap around porches on both floors offers cozy, airy comfort and charm. In walking distance is a fantastic selection of five white sandy beaches with access to great snorkelling. A short drive away in a small spanish town village are shops, restaurants and the large yacht harbour operated by little Dix Bay. For an exclusive romantic tropical private experience, look no further.
See more details...
Amenities
See more details...
Bedroom : 4
Location
Toad Hall Tortola British Virgin Islands
Other Properties you may like