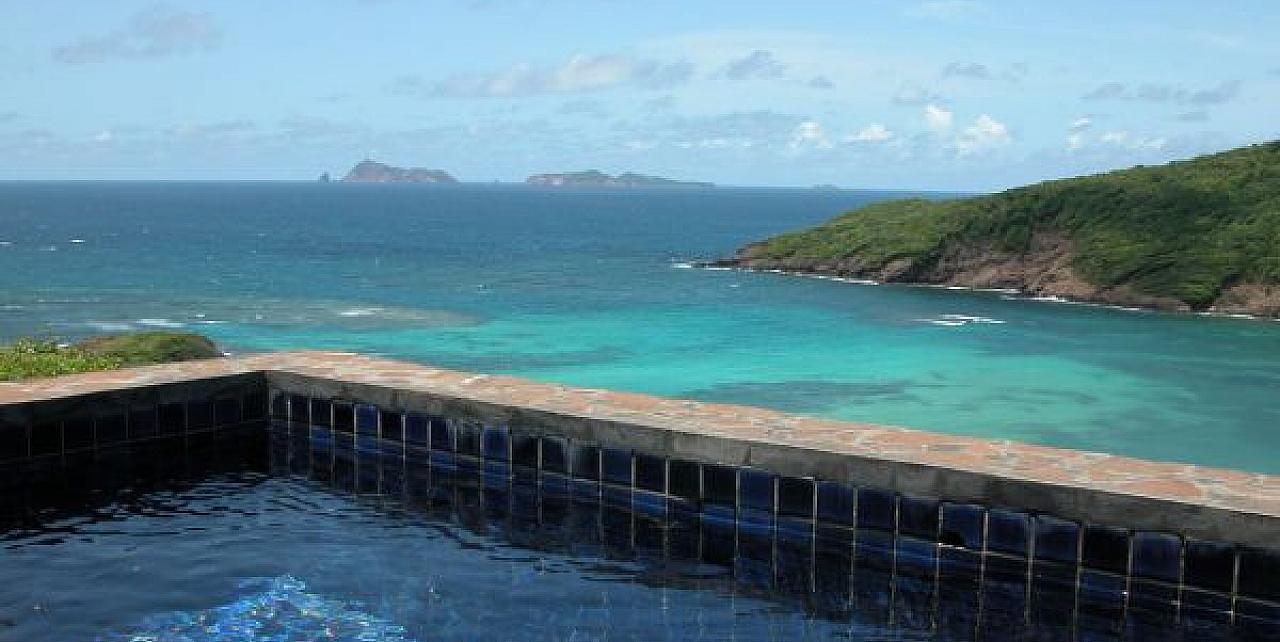 Add to Favourites
HAVE QUESTIONS?
UK : 0845-017-6707
USA/CANADA: +1 347 707 1195
BARBADOS: +246-432-6307
INTERNATIONAL: +44 1978 368531
Floor Area: 3000 sq ft
Land Area: 33000 sq ft
Designed to take full advantage of its wonderful views, Balliceaux House (pronounced Baliso) sits perched above the turquoise reefs Crown Point and offers stunning views of Spring Bay, Atlantic Ocean beyond stunning reefs and the uninhabited islands of Battoweya and Balliceaux.
This impressive house is completely open, aptly designed for the tropics. A large living room and terrace forms the main centre of the house, with two bedrooms and a separate guests wing on either side. Constructed primarily of Brazilian Greenheart and Bequia stone, the style is warm and contemporary with a mix of Indonesian and vintage furnishings.
The grounds are extremely private and well insulated by lush terraced gardens. The atmosphere is pristine and windswept with regular trade winds off the Atlantic. Princess Margaret and Lower Bay beaches are less than ten minutes drive away. Large ocean views are consistent from nearly every part of the villa.
ÂÂ
3 bedrooms, 1 receptions, 1 bathrooms
Waterfront location
Elevated for spectacular views
Plunge Pool
Open plan kitchen
Open living room
Sea View Balconies
Parking
Walking distance to Spring Bay and Crescent Beach
Indonesian and Vintage Style
10 mins drive to west coast beaches


See more details...
Amenities
Near Beach
REDUCED PRICE
Sea view
Security System
See more details...
Location
Spring Estate, East Coast
Other Properties you may like