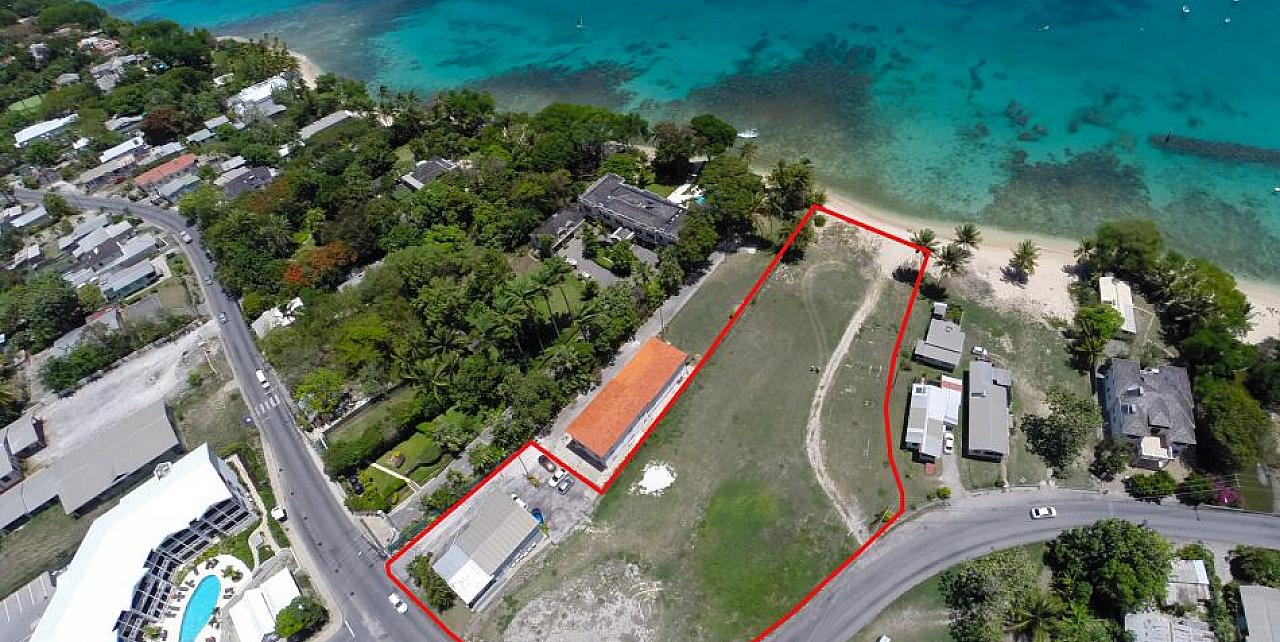 Beachfront- Octopus' Gardens
Add to Favourites
HAVE QUESTIONS?
UK : 0845-017-6707
USA/CANADA: +1 347 707 1195
BARBADOS: +246-432-6307
INTERNATIONAL: +44 1978 368531
Land Area: 54450 sq ft
Octopus' Gardens is a conveniently located beachfront property. It is located in Weston, St James on the west coast of Barbados. It spans 1 ¼ acre on prime beach frontage. This ideal location is perfect for swimming and snorkelling.
Planning permission has been secured for a luxury 7 bedroom villa with a detached 2 bedroom cottage. Renowned Architects Gillespie & Steele have designed a magnificent home that can be achieved on this beachfront plot.
Octopus' Gardens is conveniently located. It is within minutes from a market that specialises in fresh fish daily. It is also minutes from the vibrant Holetown. Here you will find the prime nightlife on the island including highly rated dining and shopping.
Apes Hill Club, Royal Westmoreland and Sandy Lane, all world class championship golf courses, are within 5 minutes' drive.
Specifications
Villa Ground Floor: 7,148 sq ft.
Villa First Floor: 6,727 sq ft
Gazebo - 289 sq ft
Car Port - 946 sq ft
Cottage - 1,562 sq ft.
Staff Ground Floor - 342 sq ft
Staff First Floor - 342 sq ft
Total Floor Area: 17,356 sq.ft
CBJAL
If you are interested in Octopus' Gardens contact us today
For long term rentals in Barbados visit longtermrentalsbarbados.com
For holidays in Barbados visit barbadosdreamvillas.com
LL
See more details...
Amenities
Air Conditioned bedrooms
Beach Front
Car Parking on site
Fully Equipped Kitchen
Golf (nearby)
Private Garden
Private Pool
Sunbeds
Tennis (nearby)
Waterfront
See more details...
Close to amenities


High resale value


Prime location


Great for swimming

 



Other Properties you may like