Contemporary villas for sale in Barbados
There are a limited number of contemporary villas for sale in Barbados.
Many of the traditional villas have been modernised to a high standard. In terms of style, however, there are few contemporary villas for sale in Barbados.
We are able to facilitate the sale of all the contemporary villas for sale on the island. Contact us if you are looking for contemporary villas for sale in Barbados.
Here are a few of our favourites:
ATELIER HOUSE -£3.95m
Atelier is a stunning contemporary 4 bedroom villa on the west coast of Barbados. It is one of our favourite contemporary villas for sale in Barbados.
Atelier was built in 2012 and is finished with simple, elegant materials. It is built in contemporary 'Ibiza style'.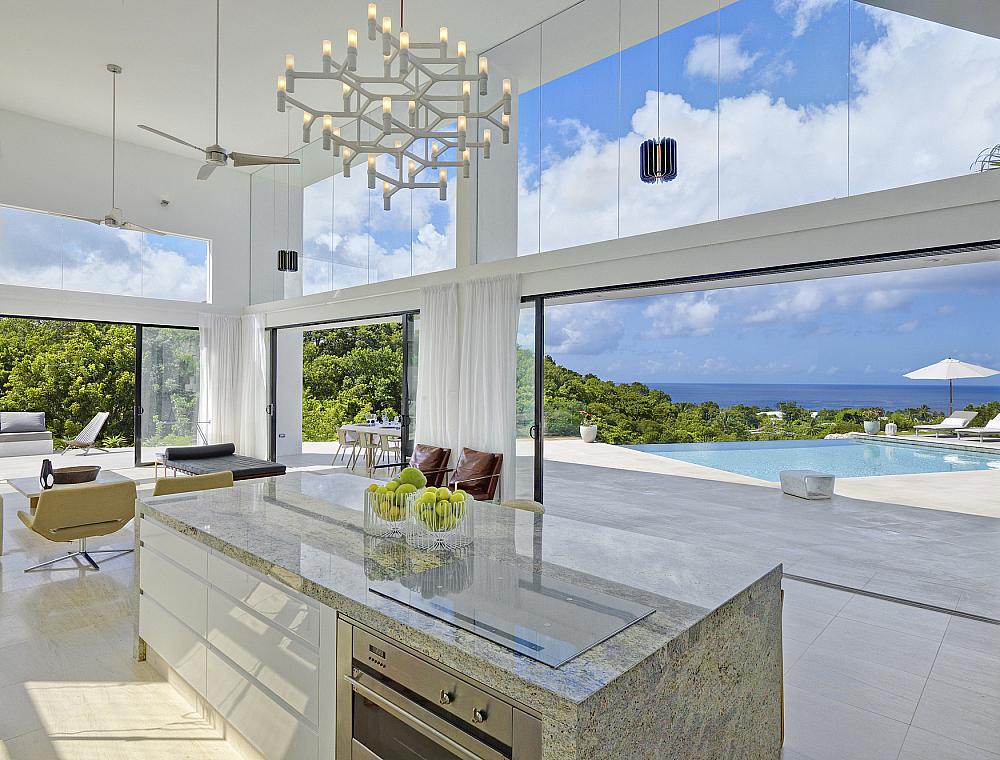 Atelier House has 4 bedrooms, two of which have en suite bathrooms. The upstairs master bedroom also has a glazed balcony. It enjoys sunset views over the sea and has a covered outdoor terrace for relaxing.
Downstairs, the en-suite bedroom extends to an enclosed outdoor shower area.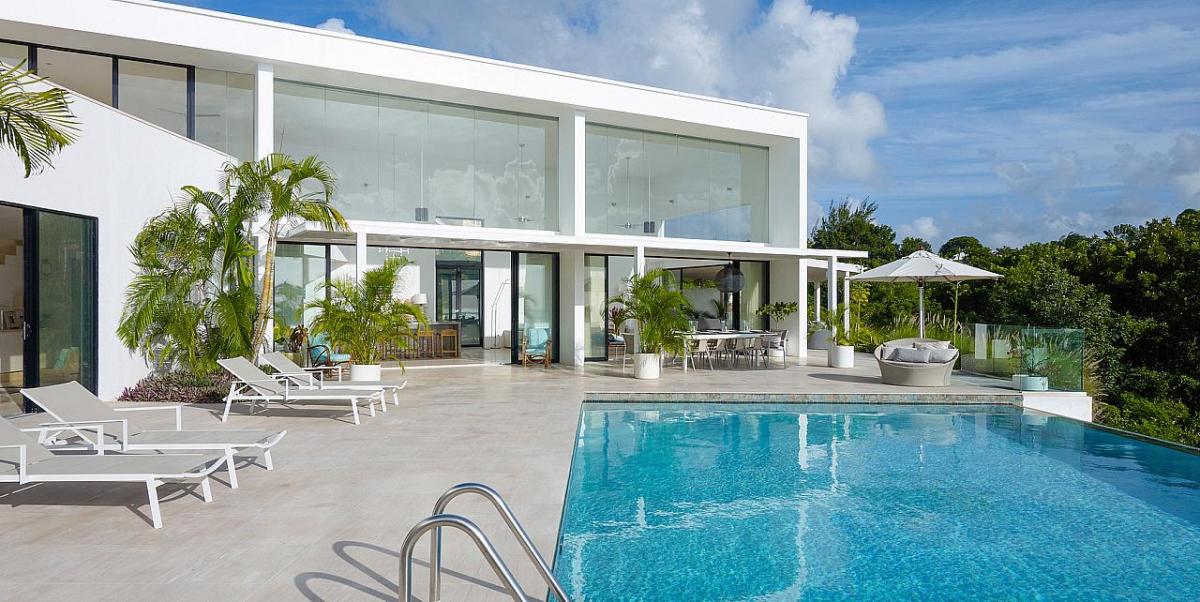 The double-height living space maximizes the stunning views of the extensive outdoor terraces and pool (32 x 27ft).
Outside, the property is surrounded by breath taking gardens.
There is a large roof terrace and mezzanine study area with stunning views.
Measuring 1/2 acre, the garden is accessed via a large and secure gate and has parking for several cars.
St James is widely considered as the jewel in the crown of Barbados. It has unmatched white sandy beaches and high-end hotels. Atlelier is ideally located on a ridge just minutes from Holetown. It is close to many of Barbados' world-class restaurants.
Atelier House is for sale for US$3.95m. The furnishings are not included. However the vendor would consider selling them at a price to be agreed.
If you are interested in Atelier contact us today
CYAN- WESTMORELAND HILLS from US$585,000 to US$1m
The properties at Westmoreland Hills have just flown out since they came onto the market. These are amongst the most popular of our contemporary villas for sale in Barbados.
They are extremely well priced and the running costs of the gated community are low.
These delightful homes are located on a ridge overlooking the Caribbean Sea. They are next to the Royal Westmoreland golf and polo resort. They are just a few minutes away from the west coast beaches. They are also less than 10 minutes drive from Holetown.
There are 2 styles of townhouse to be purchased in Westmoreland Hills. The Cyan villa is a style of 2 storey townhouse. It is a semi detached luxury Barbados villa. Some of these villas have been completed. Others are in the process of being built.
The villas are built in an eco sustainably driven gated community. As a result the running costs are low compared with many other gated communities.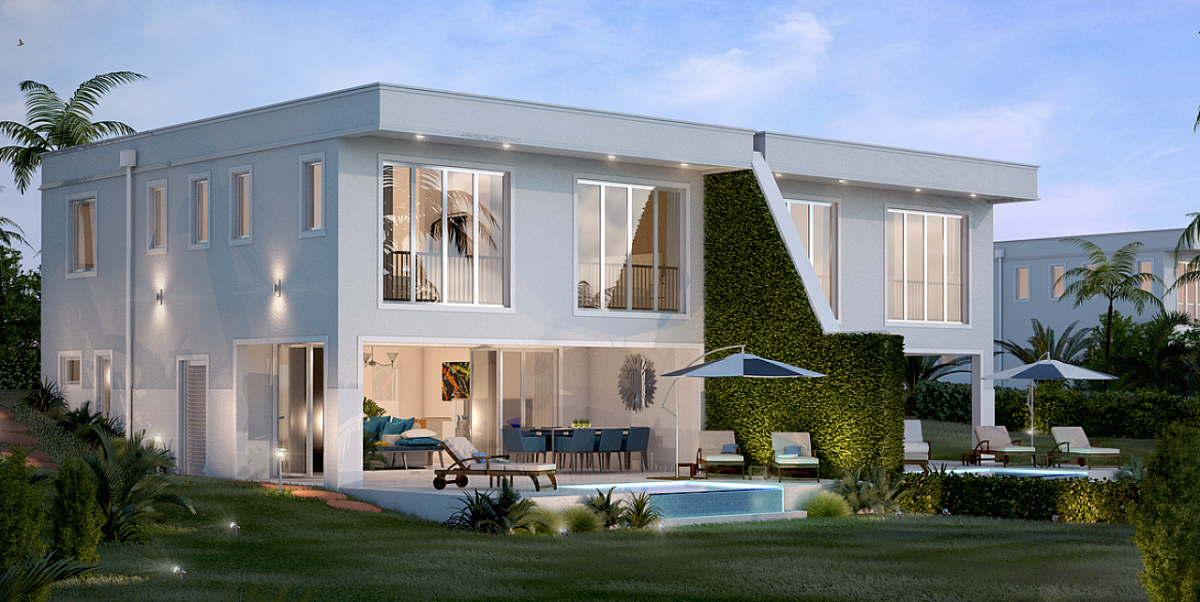 Cyan villas have 3 or 4 bedrooms. Some villas offer an optional en-suite add-on.
These beautiful villas offer spacious, open plan living. The dining and kitchen area extends out onto a covered terrace. The living areas at Cyan flow into each other. This allows for effortless entertaining and relaxing.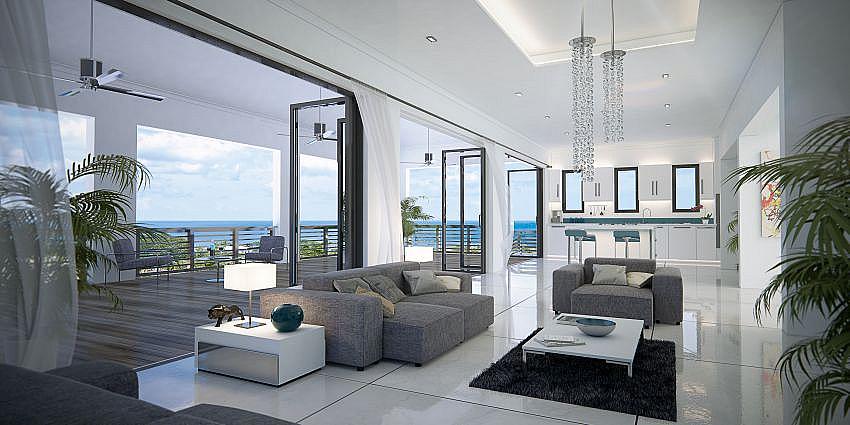 The kitchen is fully equipped with custom made kitchen cabinetry. Siematic kitchen furniture is an optional add-on. The kitchen is fitted with high quality appliances.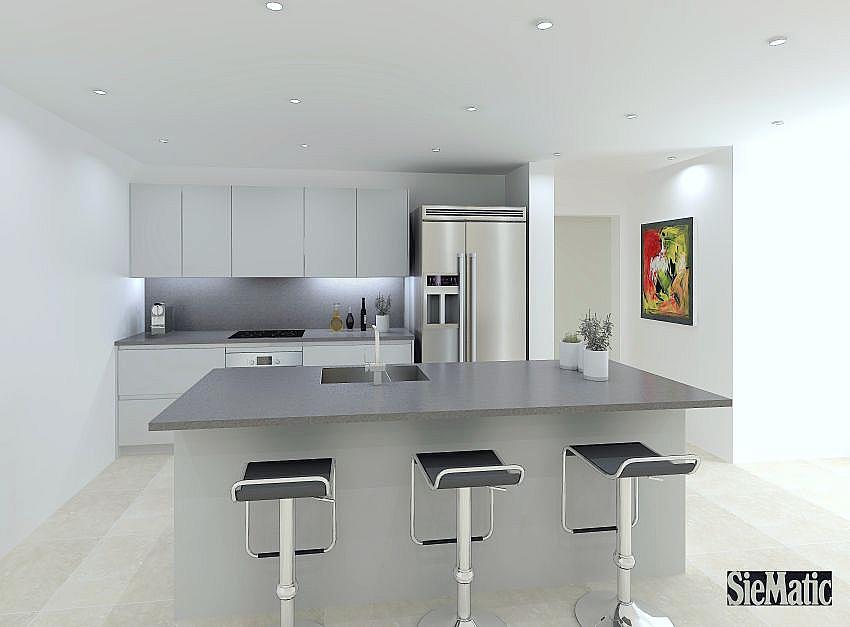 Westmoreland Hills is in a central location on Barbados' west coast. It offers panoramic sea views from each home. Westmoreland Hills is the perfect location for Barbados' first sustainably driven luxury gated community.
Westmoreland Hills is next to Royal Westmoreland and Sugar Hill. Landmarks such as Lone Star, Sandy Lane and Limegrove are only moments away.
This gated community offers private facilities only available to residents and guests. There is a centralized management and rental program. The customer oriented design team will ensure personalised and quality built homes.
This eco-friendly development will comprise 3 and 4 bedroom villas. Some villas will have the option of an additional bedroom ensuite. All villas are strategically placed on a sloping 8 acre site. Each villa has stunning ocean views and and enjoys prevailing cool northeast winds.
This development will also feature a central recreational facility. There will be a fully equipped gym, pool and cafe on site within easy walking distance.
In addition there will be a children's play area within the adjacent landscaped open space.
For efficiencies of scale, management will provide and supervise house security and housekeeping. They will also supervise gardening, refuse collection and maintenance services.
This pooling arrangement will help reduce running costs. It delivers "hassle-free" living to owner. Owners will be able to take advantage of the in-house rental program.
These properties range in price from US$585,000 to US$1m.
If you are interested in Westmoreland Hills or other contemporary villas for sale in Barbados contact us today
IDYLL MOMENTS US$4.9m
Idyll Moments is a stunning custom designed 4 bedroom villa. It is located on the much sought after Royal Westmoreland resort. It was completed in 2014 and sits at the head of the 11th hole. It is one of our most beautiful contemporary villas for sale in Barbados.
You really have to see this house to appreciate just how stunning the views are. They stretch over the Green and Fairway to the sparling turquoise waters of the Caribbean beyond. Simply breathtaking.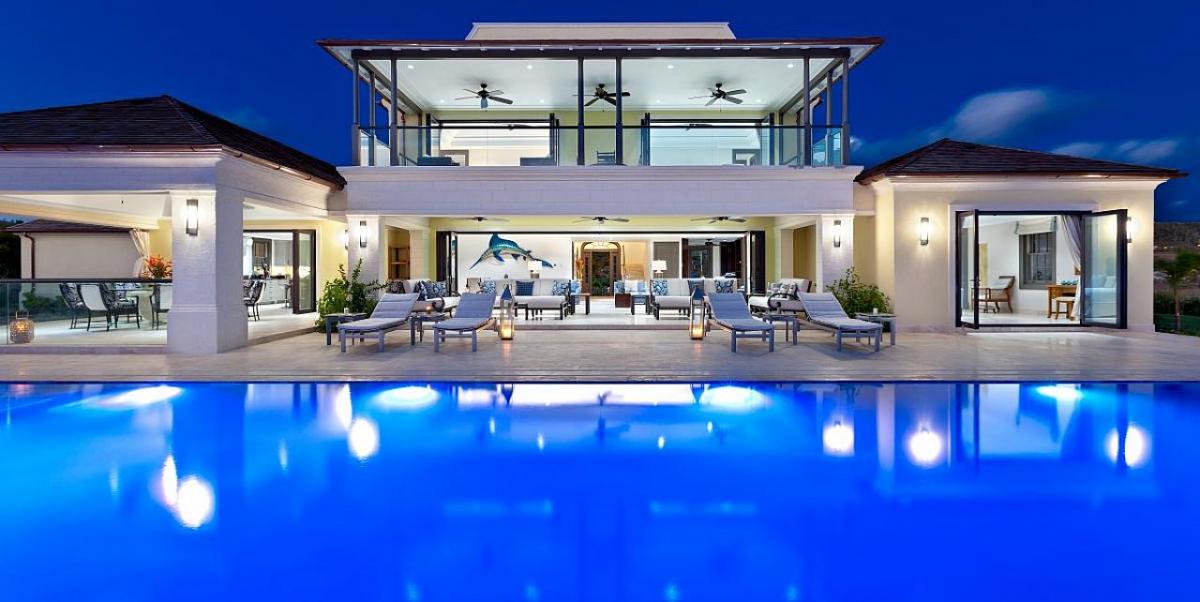 As you enter this beautiful home you will be struck by the incredible view. There are wide 33 foot glass doors from the living area to the outdoors. It is open plan indoor/outdoor living that you could only dream about.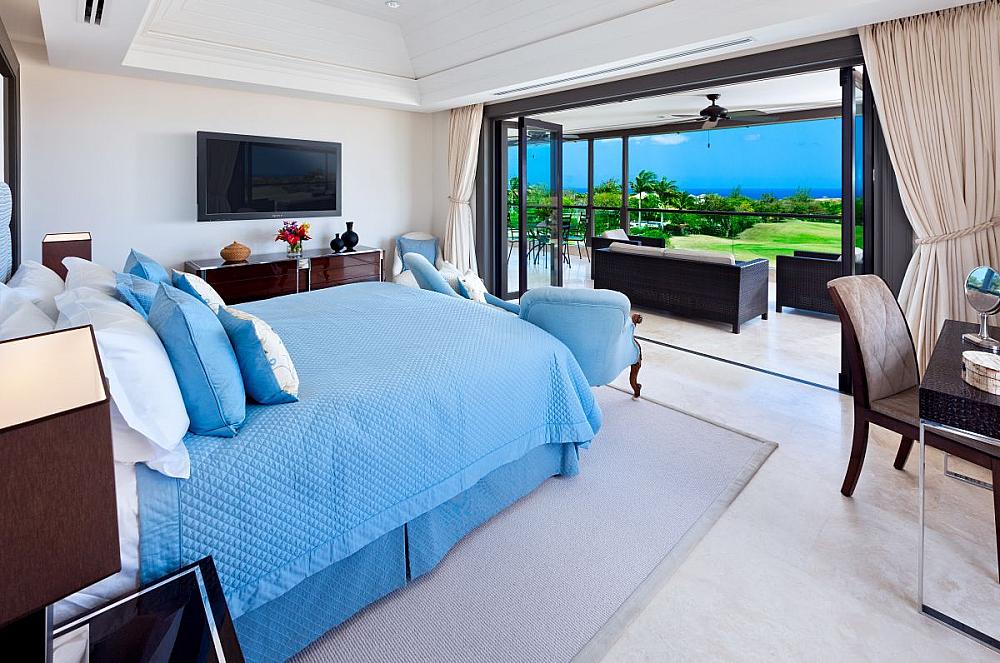 Idyll Moments has a separate study which benefits from the open aspect.
A fully equipped media room is located on the right hand side of the villa. On the left is the two bedroom, two bathroom guest wing. These rooms have beautiful tray ceilings which provide a great sense of space.
There is a custom designed kitchen. It has lovely high quality bespoke cabinetry. This is a kitchen that any cook would be proud to spend time in. There is a large floor to ceiling integrated fridge/freezer and even a separate pantry.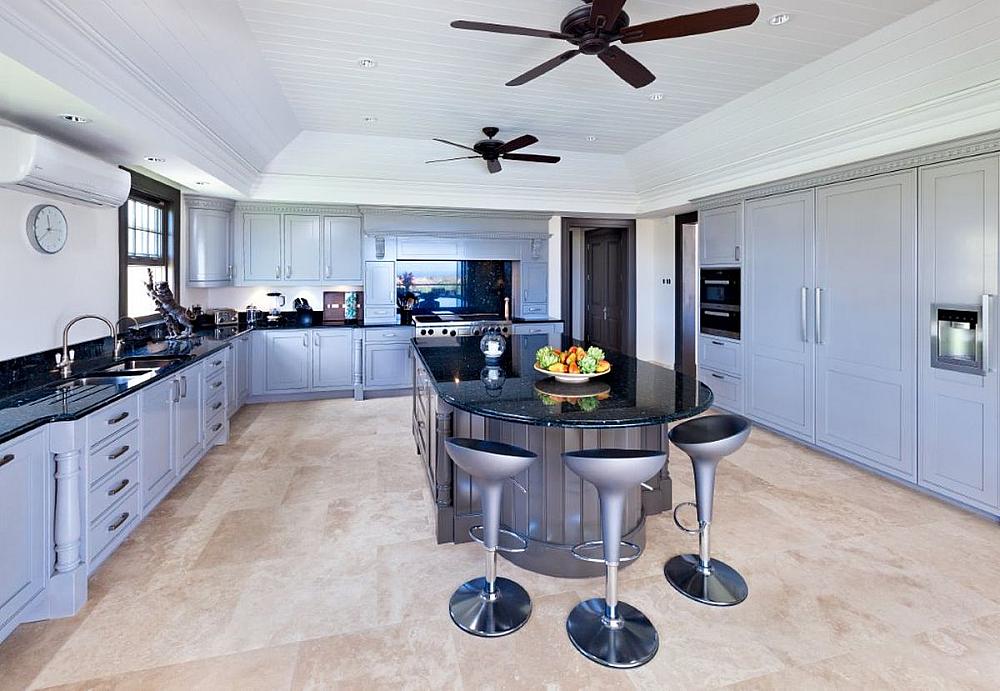 The kitchen opens to the covered dining terrace. This is the perfect spot to eat and entertain friends. It has spectacular views over the pool, golf course and the Caribbean Sea.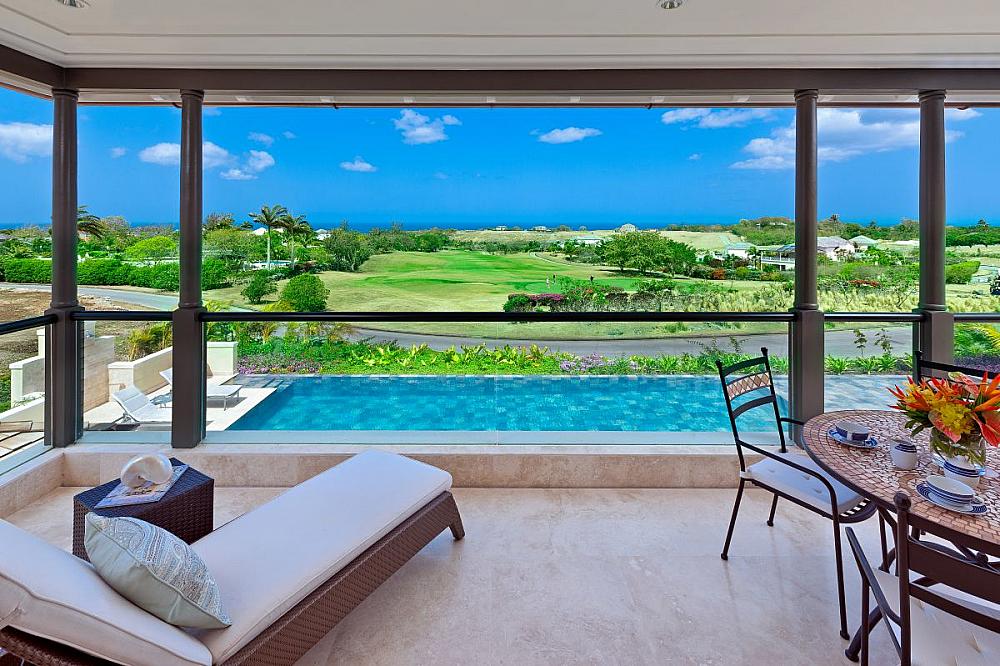 A stair case with glass balustrades takes you to the first floor. Here you will find two stunning master suites . The bedrooms open up to access a large covered upper terrace. This has stunning westerly facing views over the golf course and out to sea.
Royal Westmoreland is a very popular resort. It is located close to all the amenities of Holetown. In Holetown there is a wide range of shops, restaurants, cinema and banks.
Owners of Royal Westmoreland-Idyll Moments can dip in and out of the social activities at Royal Westmoreland as much or as little as they like. There is a clubhouse, restaurants and communal pool. There are also gym floodlit tennis courts and of course golf. There is even polo for those who want to play or just spectate.
The development is gated with security on each gate. This provides a very safe environment.
Royal Westmoreland-Idyll Moments is being sold fully furnished.
If you would like to view Royal Westmoreland-Idyll Moments contact us today
For other contemporary villas for sale in Barbados contact us. We have all the contemporary villas for sale in Barbados in our sales collection.
For long term rentals in Barbados contact longtermrentalsbarbados.com
For holiday rentals in Barbados visit barbadosdreamvillas.com