Christmas Villas in Barbados 2022
Are you looking for Christmas villas in Barbados 2022?
Christmas in Barbados is a very special time. Leave the dark mornings and evenings of winter behind and step off the plane onto this tropical Caribbean island. The weather is balmy and the colours bright. There are fewer lovelier places to spend Christmas.
Christmas and new year is one of the busiest times to visit Barbados. Guests often hold the same villas year after year so if you want your pick of the best Christmas villas in Barbados 2022 we recommend you book early.
Here is a selection of beautiful villas and apartments to rent for Christmas 2022.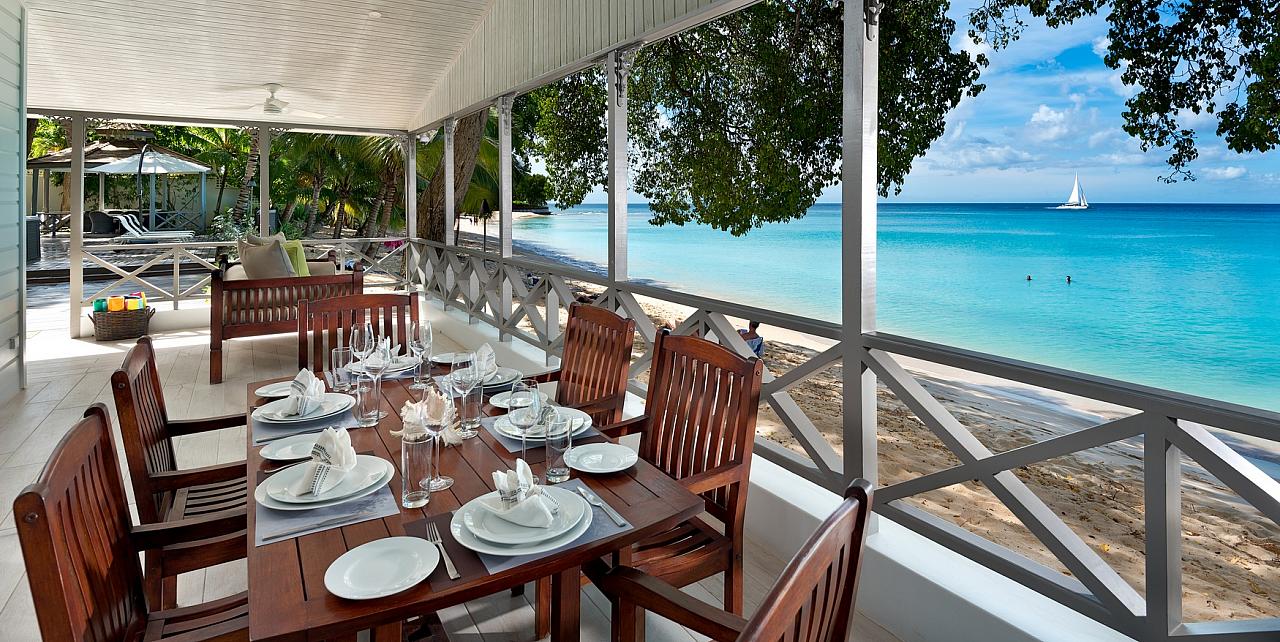 This is one of our favourites and it is booked up well in advance. La Lune is a delightful 2 bedroom cottage which sits on Gibbes Beach. Gibbes Beach is one of the loveliest beaches on the island. The property was recently refurbished and has modern kitchen and bathrooms. It has 2 double bedrooms and a beautiful outdoor deck with dining area right on the beach. There are few Christmas villas in Barbados 2022 that will beat this one. Quaint and romantic on one of the most beautiful beaches on the west coast. This one will be hard to beat.
If you are interested in La Lune contact us today
For more information about La Lune click here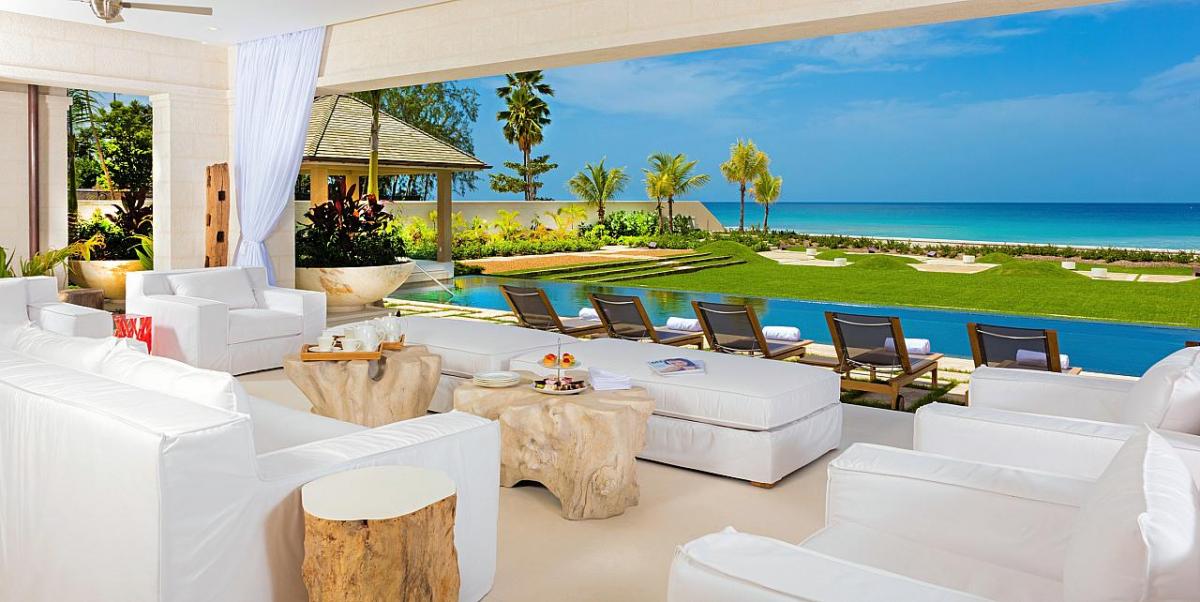 Godings Beach House is a striking and stylish property which sits in a beachfront location. It is contemporary and beautifully designed and furnished. The property has 5 double bedrooms and a lovely private swimming pool. It is rented with a full complement of staff including butler, cook, housekeeping and laundress
This stunning home boasts all of the facilities that you would expect from a rental villa of its calibre.
Godings Beach House sits directly beside the beautiful golden sands of Godings Bay. This is on the much sought after west coast of Barbados.
Contact us if you are interested in Godings Beach House. For more information about Godings Beach House click here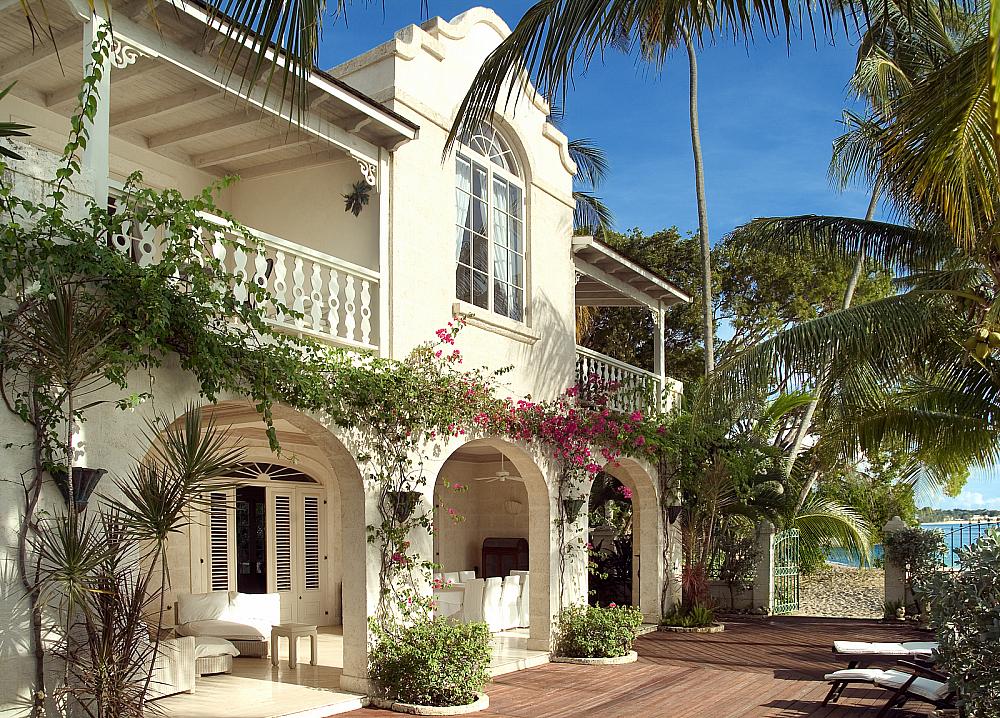 We love this villa because it is on the beach in a wonderful location.
Villa Caprice is a lovely 2 storey, beachfront villa built on a rocky bluff with a small reef in front with steps down to the soft white sands of the West Coast. It has fabulous sea views. There is a plunge pool and deck. The villa is also not far from Holetown
Caprice has 4 bright and airy bedrooms all with en-suite and air-conditoning.
The interiors have marble floors and quality fixtures and carefully selected furnishings. The entrance foyer greets every guest with immediate breathtaking views through to the ocean.
There is a plunge pool with a waterfall located in the centre with a private enclosed sun deck area.
The elegant sitting room opens onto a covered dining terrace and a further shaded seating area and open sun-deck.
Villa Caprice Barbados is ideal for families or groups of friends with plenty of space and gorgeous sunsets. Guests have secure access from the villa directly on to the beach at Reed's Bay in St James.
If you are interested in Villa Caprice contact us today
For more information on Villa Caprice click here
Another of our most sought after Christmas villas in Barbados 2022 is Seaclusion.
I It is a tranquil luxurious oasis. We love the winding beach path down to the sea.
Seaclusion is one of the most outstanding beachfront villas in Barbados. It is located on the west coast. This 6 bedroom villa is set in an acre of tropical gardens. It is perched on a bluff overlooking the Caribbean Sea. It is one of the newest and finest villas in Barbados with fabulous views over the infinity pool to the sea.
This extraordinary home features unparalleled sea views from all living areas. It also enjoys sea views from 5 of the 6 bedrooms.
The property has recently been completed and furnished. It has been stylishly interior designed. Its classical, elegant interiors provide an ambiance of calm and relaxation. There is even a grand piano at this beautiful home.
The lovely cocktail bar is the perfect spot to enjoy cocktails. It overlooks the sea and the fabulous Caribbean sunsets.
There are substantial living and reception areas. Seaclusion also has a media room and formal dining room. It has a state of the art fully equipped kitchen. There is also a fitness room.
The set up at Seaclusion is perfect for outdoor living. It is ideal for those wishing to entertain.
The impeccable grounds include magnificent zen gardens and koi fish ponds. There is private access to a secluded beach. This is via a beautiful rustic track leading to the sea.
Seaclusion comes fully staffed. It is rented with butler, chef, housekeeper and laundress. There is also around the clock security, property management and concierge.
If you are interested in Seaclusion contact us today
Click here to read more about Seaclusion
We have a wide selection of Christmas villas in Barbados 2022. Our collection extends from one bedroom condos to magnificent villas on the beach. There is something for all tastes and budgets.
If you are interested only in beach front properties visit beachhousesbarbados.com.
For villas anywhere on the island visit barbadosdreamvillas.com
For long term rentals visit longtermrentalsbarbados.com