Beachfront Villas in Barbados
BEACHFRONT VILLAS IN BARBADOS
Beachfront villas in Barbados are the most sought after. Our site Barbadosbeachhouses.com is dedicated to finding you the bestbeach front villas in Barbados to rent or to buy.
There are many beautiful beachfront villas to rent in Barbados. However, since beachfront is the most popular they tend to go fast.
Here are a few of our favourite beachfront villas in Barbados in different price ranges:
Glitter Bay 312 or 'Shells' as it is also known is a third floor, two bedroom, two bathroom apartment just 100 yards from the sea. It is located in the beautiful Glitter Bay development which is close to Holetown.
This lovely apartment has been refurbished recently and is tastefully furnished.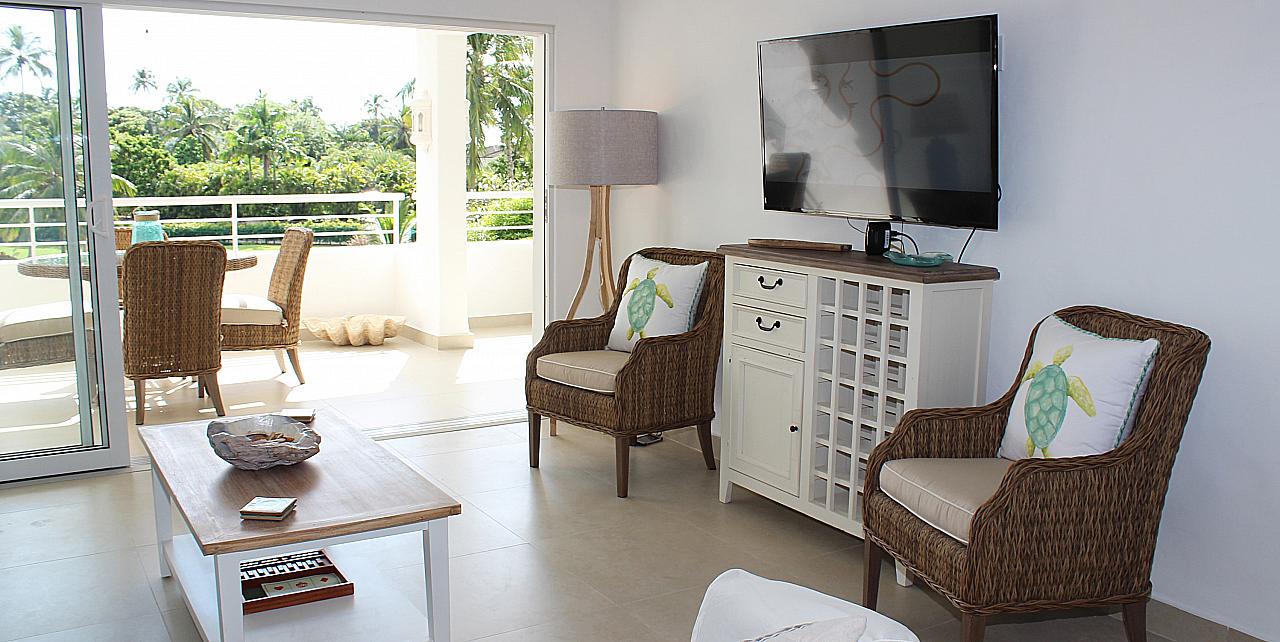 The beach at Glitter Bay beach is one of the loveliest on the west coast. Golden sands and tuquoise waters. The Glitter Bay development is in lovely gardens with a private swimming pool. There is also a beach bar and the apartment is a short stroll away from the famous Lone Star restaurant.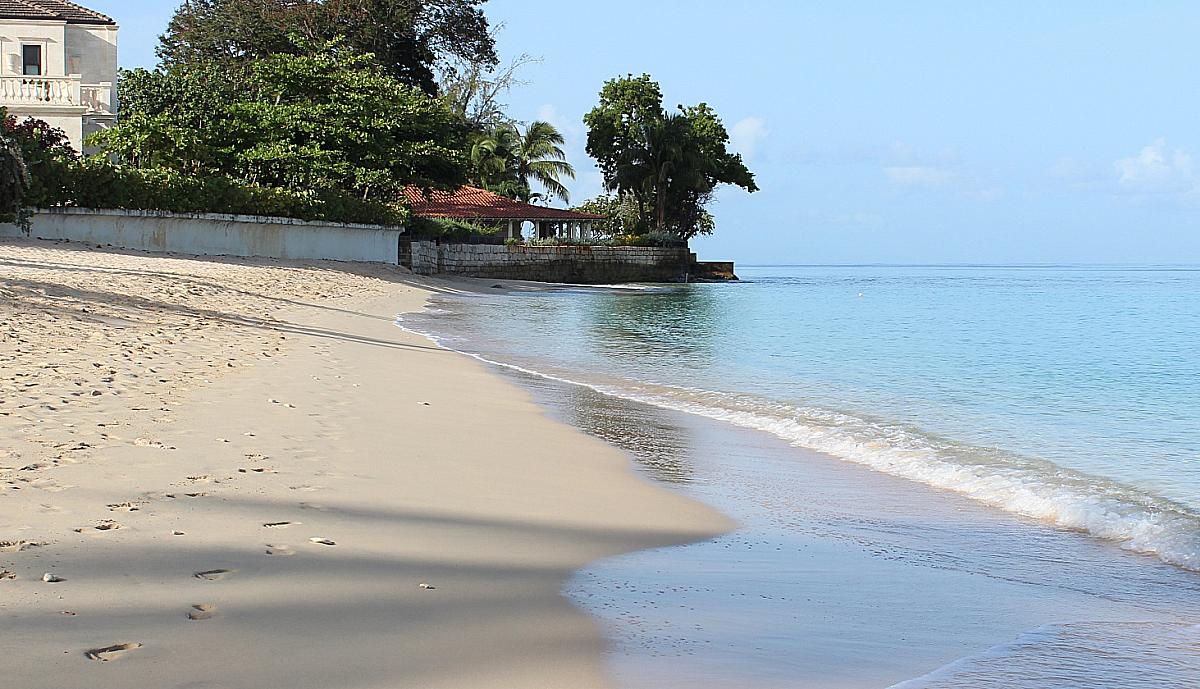 This beautiful property rents on a one or two bedroom basis. Rates start at US$330 per night for one bedroom and US$350 per night for two bedrooms in the low season.
To see more about Glitter Bay 312 click here
St Helena is one of our favourite villas on the west coast. It is built in grand classical style and offers a total of 8 bedrooms. It may, however, be rented on a 5 bedroom basis or an 8 bedroom basis.
St Helena is located on the west coast in an area called Porters just 5 minutes from Holetown. It sits in mature tropical gardens right on the beach.
There are 5 double bedrooms in the main house and a further 3 double bedrooms in the recently refurbished cottage. The cottage rooms are just as lovely as those in th emain house.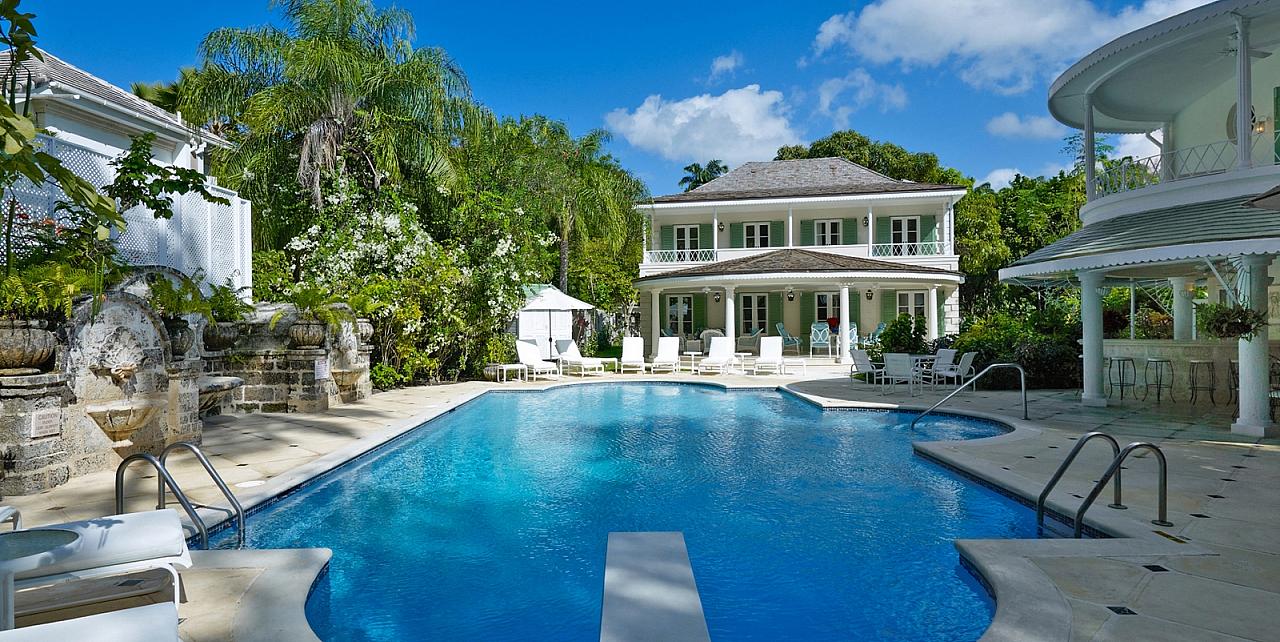 In the private, lush gardens is a large swimming pool and there is a dovecote housing several hundered budgerigars who fly free above the beach and trees.
Access to the beach is via a gate at the end of the garden. There is a gazebo just by the beach for romantic dining.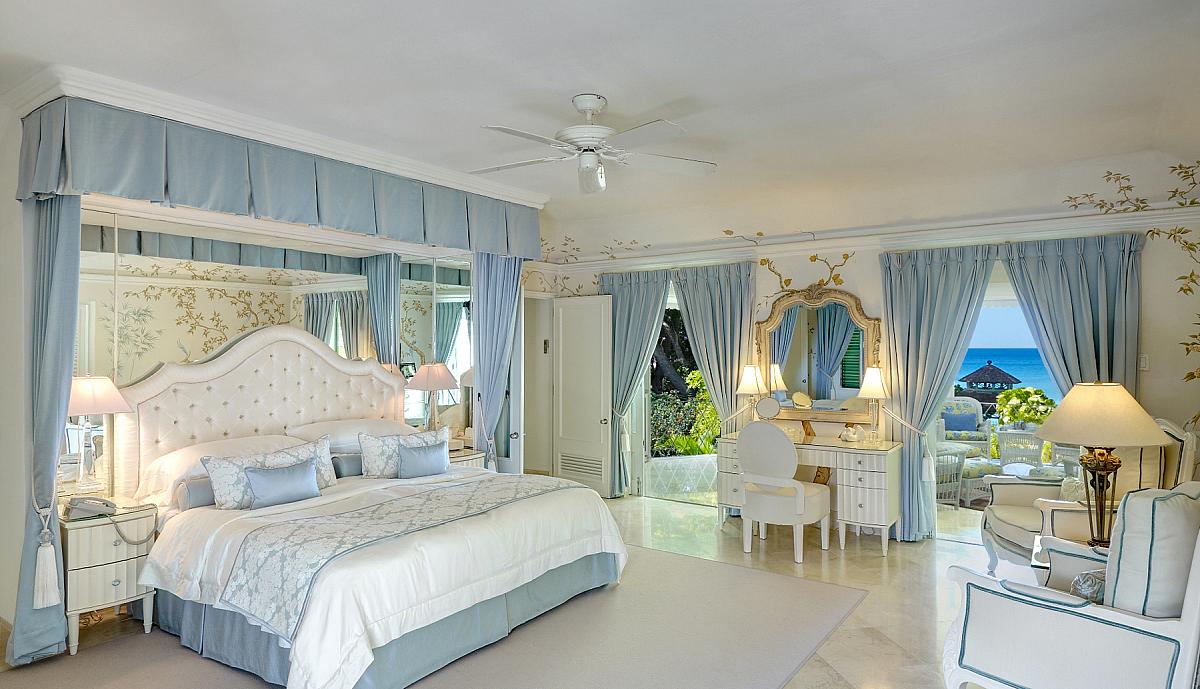 The rates for this house include provision of a butler, cook, 2 maids, laundress and gardener. They will look after your every need.
St Helena rents on a 5 bedroom basis from US$2,500 per night and on an 8 bedroom basis from US$4,000 per night in the low season.
To see more about St Helena click here

Heronetta is a stunning 5 bedroom beachfront property located in the prestigious Sandy Lane area. It is close to Holetown and just steps from the beach.
Heronetta is set in four prime acres of land with 110 yards of beach frontage, This is a lovely home with its own large swimming pool. It provides spacious beach front living.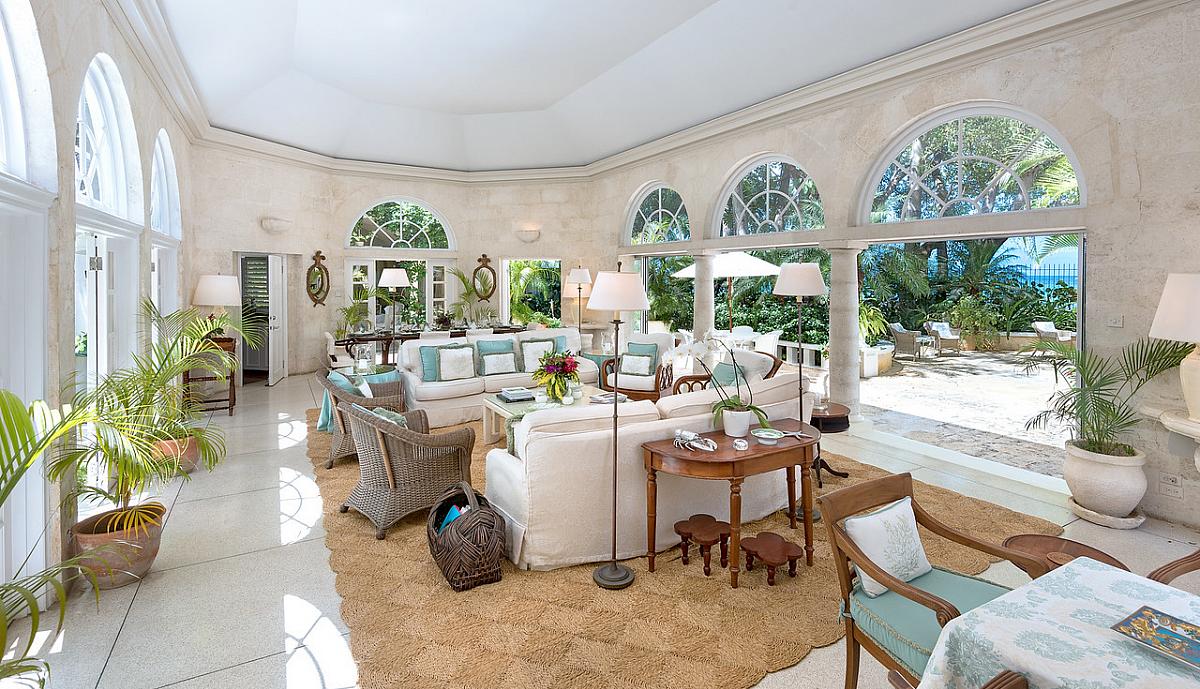 There are two ensuite, air conditioned bedrooms in the main house. The other three bedroom suites are positioned in the delightful cottages set in the grounds of the main house. There is also a separate room suitable for a babysitter or nanny.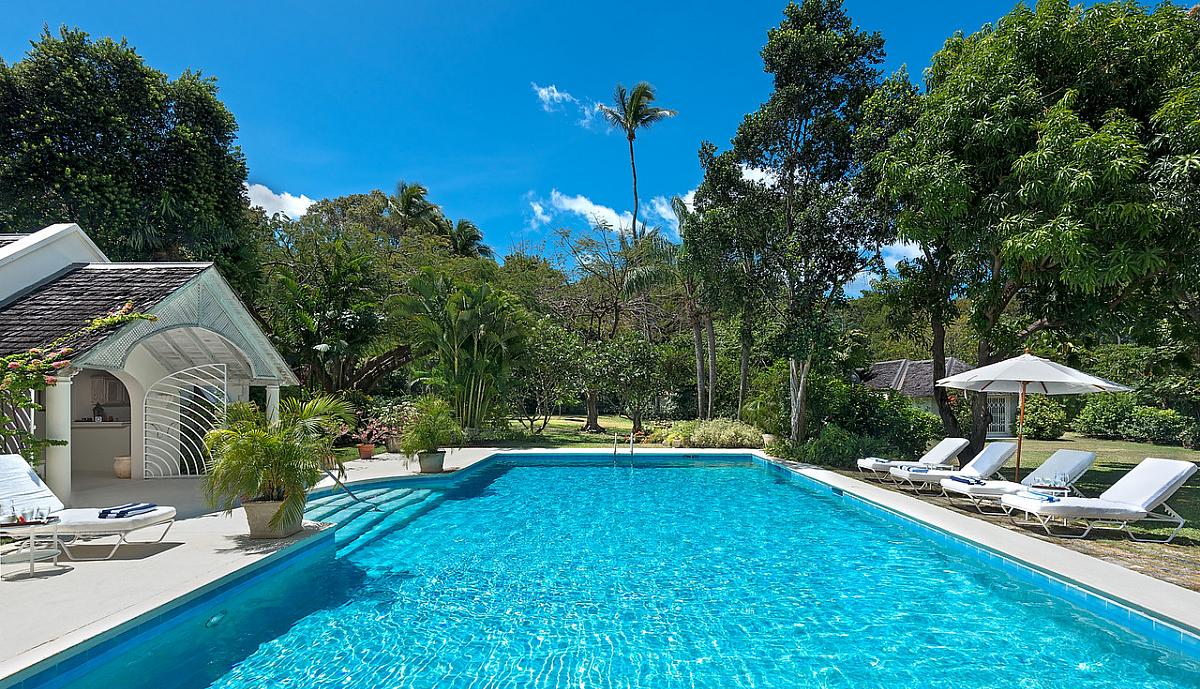 The extensively landscaped English style gardens are mature and well maintained.
Heronetta benefits from its own private swimming pool with a separate pool house. It also has its own floodlit tennis court which is ideal for those wishing to play on a balmy evening.
This beautiful villa has a cabana on Sandy Lane Beach. Guests have access to the cabana and during their stay may store beach and watersports equipment there.
Heronetta rents on a 4 or 5 bedroom basis. Rates for the 4 bedrooms start at US$1,500 and for the 5 bedrooms start at US$1,675.
To read more about Heronetta click here
To find more beachfront villas in Barbados visit Barbadosbeachhouses.com
To find more villas to rent whether on or not on the beachfront visit Barbadosdreamvillas.com
For long term rentals visit longtermrentalsbarbados.com
Our friendly and knowledgeable staff will be happy to assist you in finding your dream beachfront villas in Barbados.