Barbados property bargains
BARBADOS PROPERTY BARGAINS
Everyone likes a bargain and right now there are a few Barbados property bargains.
If you are looking for Barbados property bargains take a look below at beautiful properties which have recently been reduced.
NEVIS HEYWOODS 60- RECENTLY REDUCED FROM US$750,000 TO US$695,000
Nevis is a stunning three bedroom property. It has recently been renovated and is immaculate.
This elegant villa sits on three levels. It has its own private swimming pool and is located on the west coast approximately 10 minutes drive from Holetown and 5 minutes from Speightstown.
The plot comprises 6,426 sq ft and has been fully utilised. There is 2,821 sq ft of living space complimented with well manicured gardens.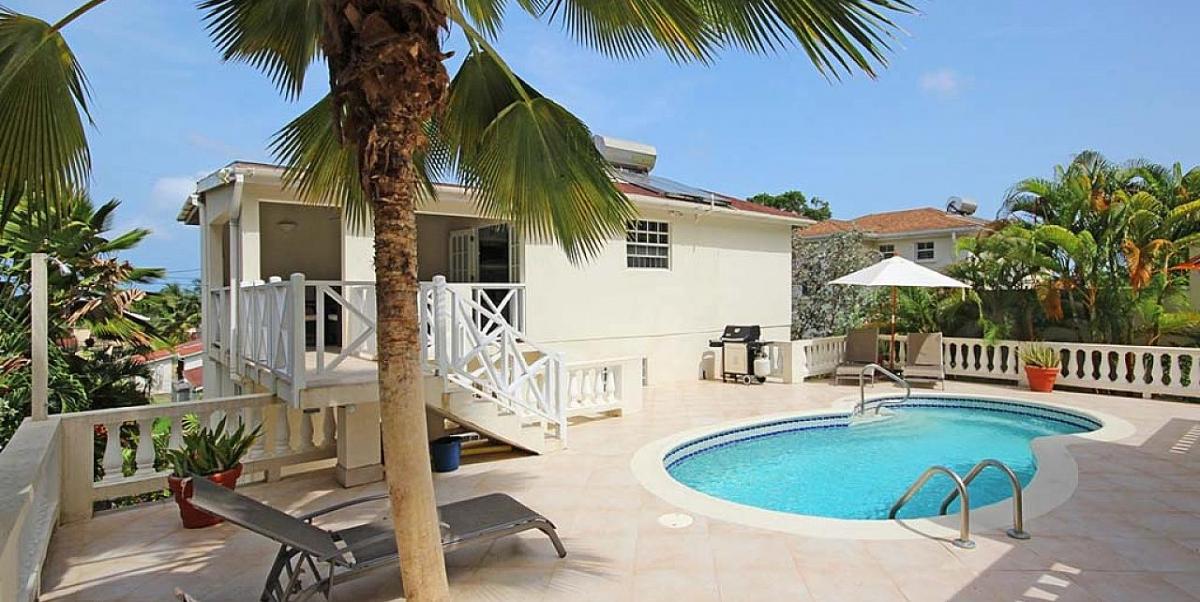 The three stunning bedrooms are all positioned on the first floor.
The master suite opens onto a private terrace. The other two guest bedrooms feature en-suite bathrooms.
The second floor is an open plan living concept great for entertaining. It features living, dining, kitchen and access to the outdoor pool and lounge areas. The high- vaulted ceilings allow for a steady circulation of cool breezes.
This delightful home is close to the beach. It generates a whopping annual rental income of in excess of £38,000 per annum. The current owner rents it for holiday rentals when she is not using it herself.
The owner's personal circumstances have changed and Nevis has been recently reduced from US$750,000 to US$695,000
For more information on Nevis click here
AURORA - RECENTLY REDUCED FROM US$6.96m to US$5.25m
Aurora is an absolutely stunning property located in the prestigious Sandy Lane estate. It is set in over 2 acres with wonderful sea views.
It is a 7 bedroom property designed by renowned architect, Larry Warren. It sits on High Ridge Road on the Sandy Lane Estate.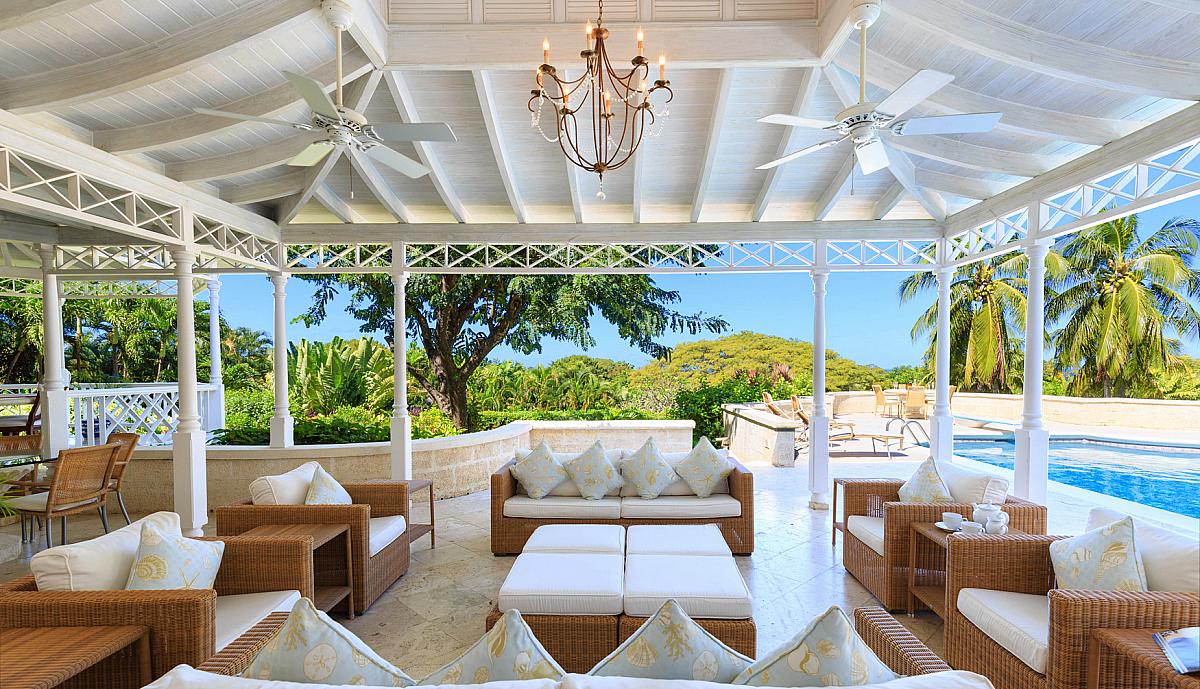 Aurora is on over 2 acres of land. It has amazing views and attractive mature tropical gardens. It is a traditional Caribbean property constructed from coral stone. Its interiors feature pickled pine ceilings and wood trim throughout.
Aurora has been designed for outdoor living. It has a huge covered terrace with Caribbean Sea views across the 20 x 40ft swimming pool.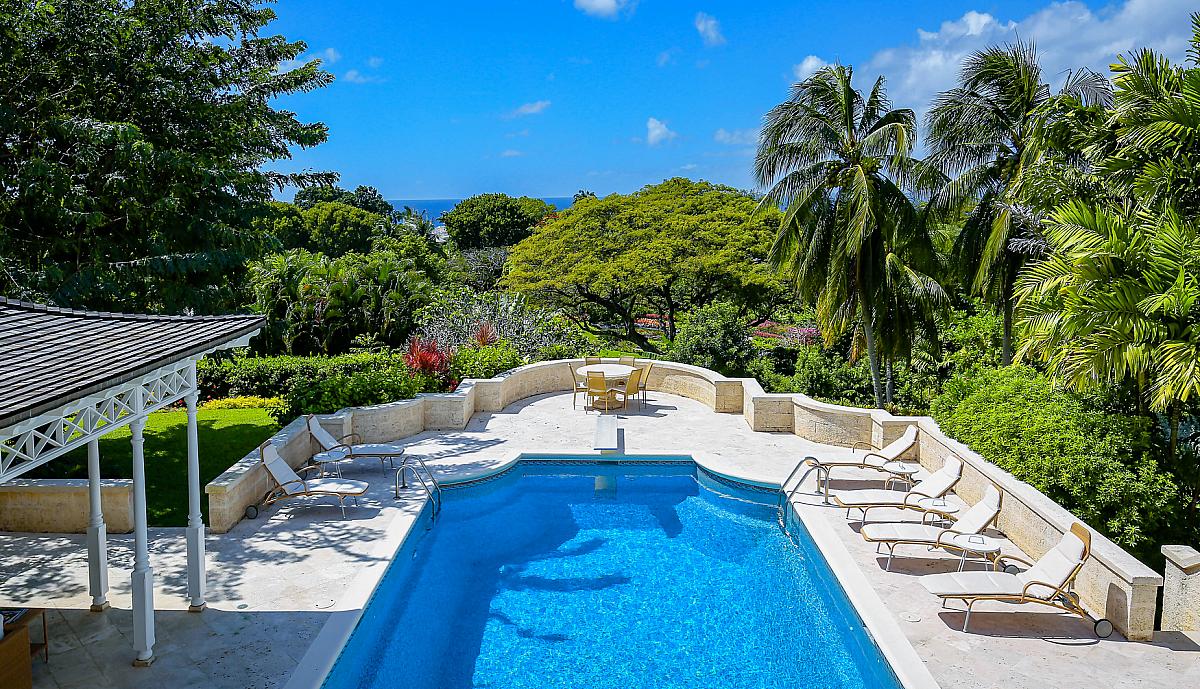 Each of Aurora's 7 bedrooms are immaculately finished with ensuite bathrooms and air conditioning. Some of them some feature direct terrace access. The master suite occupies the entire first floor of the property. It has a wonderful balcony overlooking the pool and out to the west coast beyond.
In addition to the 10,000 sq ft of living space, this property has it's own tennis court and a beach cabana at the Sandy Lane Property Owners Beach. Residents of Aurora may use the tennis courts at Sandy Lane and also the beach facility at the Sandy Lane Property Owners Beach. Residents may also use the Sandy Lane tennis courts.
To view Aurora contact us today.
For more information on Aurora click here
Aurora has recently been reduced from US$6.95m to US$5.25m. It is now an amazing bargain for anyone lucky enough to acquire it.
PANDANUS GREAT HOUSE - RECENTLY REDUCED BY APPROX 40% FROM US$8,25m to US$4.975m
Pandanus Great House is a stunning colonial style Caribbean villa just a few hundred yards from Mullins Beach. It is located on a breathtaking coral cliff overlooking the sparkling Caribbean Sea.
Pandanus Great House is palatial with around 9,000 sq.ft. of space. It is set in nearly three acres of tropical gardens and there are two guest cottages in its grounds.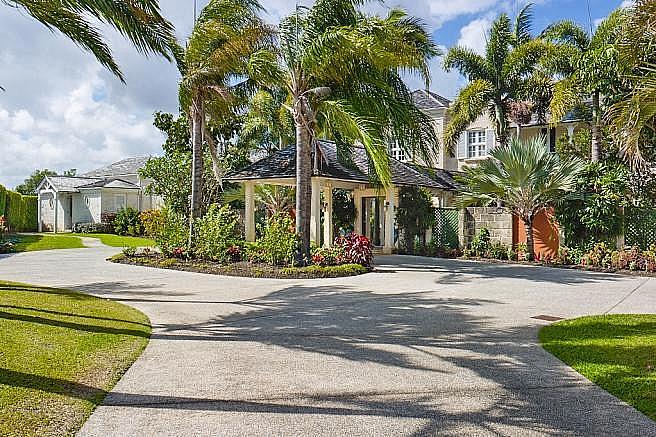 The approach to Pandanus Great House leads through a sugar cane plantation along a 1,200 foot drive through landscaped gardens.
The main house is entered through a lush atrium garden. This is filled with exotic plants and flowering vines.
There is a spectacular staircase in the entrance hall with mahogany handrails and a 23 ft. high window overlooking the pool and Caribbean sea beyond.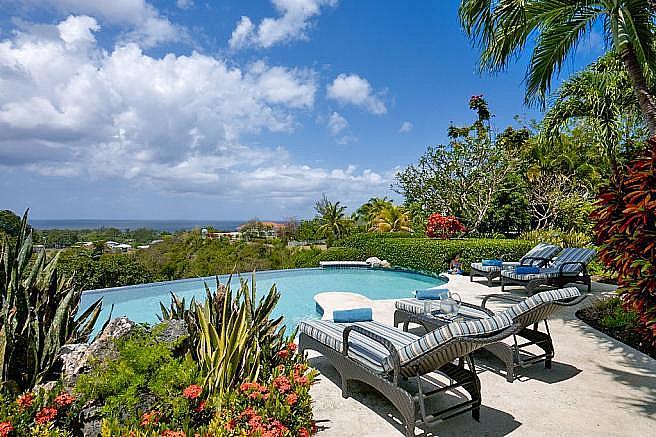 Panadanus Great House enjoys unobstructed panoramic views from every room.
The wonderful views extend over a rainforest canopy to the sandy shores and aquamarine seas of Mullins and Gibbes Beaches. These are two of the most acclaimed beaches in the Caribbean.
The Pandanus Great House and guest cottages offer a combined six bedrooms and five bathrooms.
The extensive grounds and all accommodation, both internal and external, are protected by a state-of- the-art security system.
The entrance is secured by electronic gates set in a six feet high perimeter wall. The estate has its own generator to provide electricity in the event of a power outage.
RECENTLY REDUCED BY APPROX 40% FROM US$8,25m to US$4.975m
For more information about Pandanus Great House click here
If you would like to see Pandanus Great House contact us today.
For long term rentals in Barbados visit longtermrentalsbarbados.com
For holiday rentals visit barbadosdreamvillas.com
We have a wide selection of properties for sale in Barbados. Our team can advise you of all the Barbados property bargains we have on our books. There are some really good deals at the moment.
Contact us today to hear about other Barbados property bargains
Barbados: +246-432-6307
UK: +44 (0)333 9398 246
USA/Canada: +1 347 707 1195
Email Sales:[email protected]